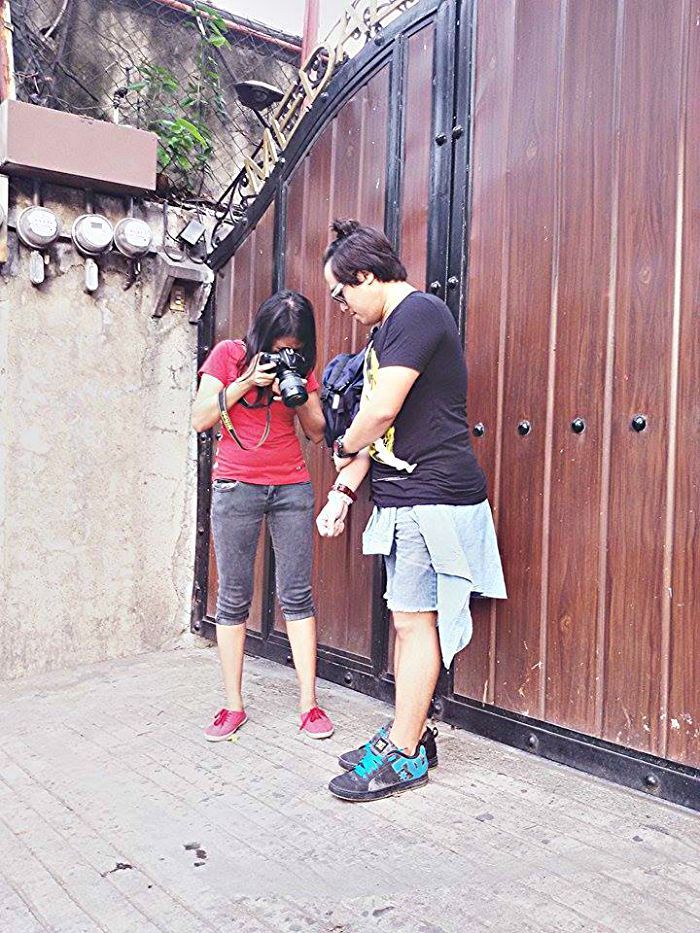 It's been a long time! My work schedule lately makes it difficult for me to continue practicing street photography. I am so happy to be back to this practice though and super thankful that during our bloggers' meet up last Saturday, I got the chance to snap some photos on the road!
Above, I took a photo of two blogging friends with me last week. They were doing a casual OOTD shoot. When you're a blogger, it's almost always imperative that everything gets documented, including what you're wearing. Not all bloggers do OOTD shoots though.
Street Food
These are siomai and peanut vendors. Street food has always been and will always be a part of the Filipino culture.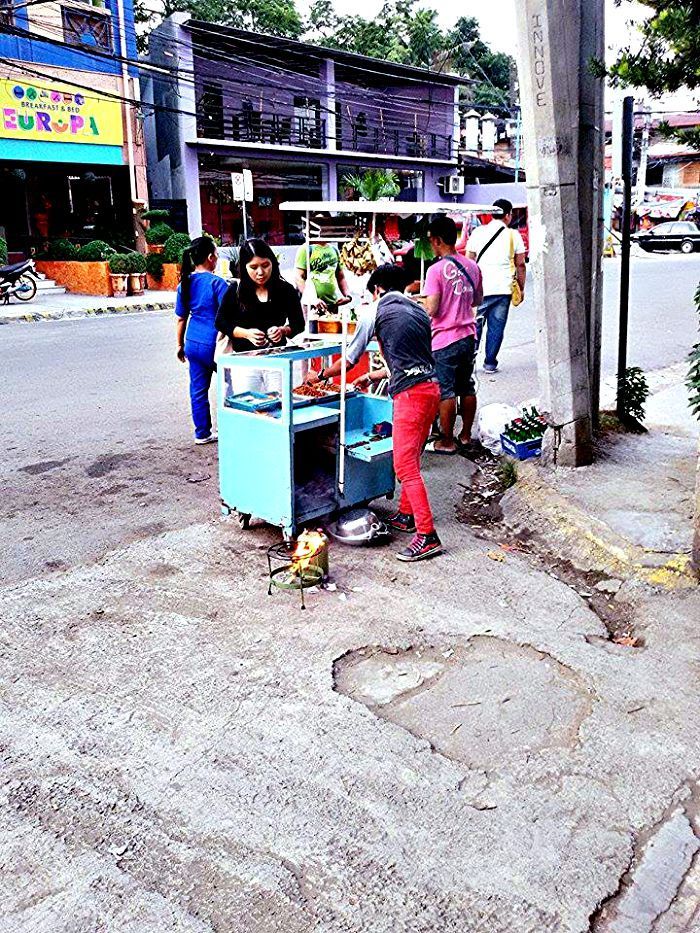 These flower pots are so colorful that I badly just wanted to take photos of them. These are situated beside a restaurant that has a very colorful vibe too!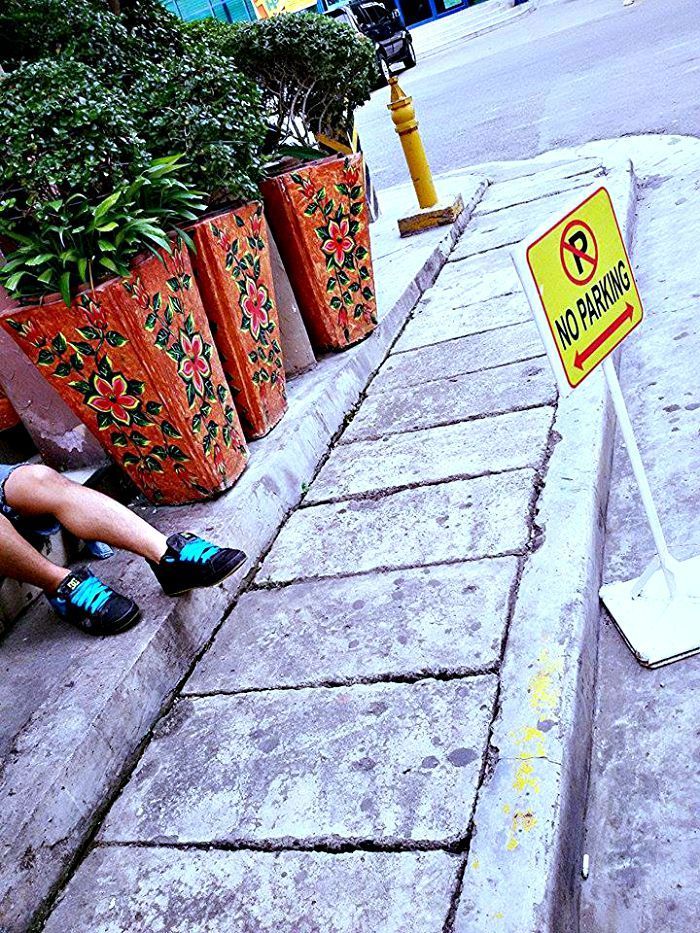 Siomai with Puso
Siomai (dumplings) is best paired with puso or hanging rice. For most people, a day won't be complete without snacking on their favorite steamed siomai with spicy sauce.
In the middle of my friends' OOTD shoot, a man with a suitcase crossed the street. Where's he going? We didn't know.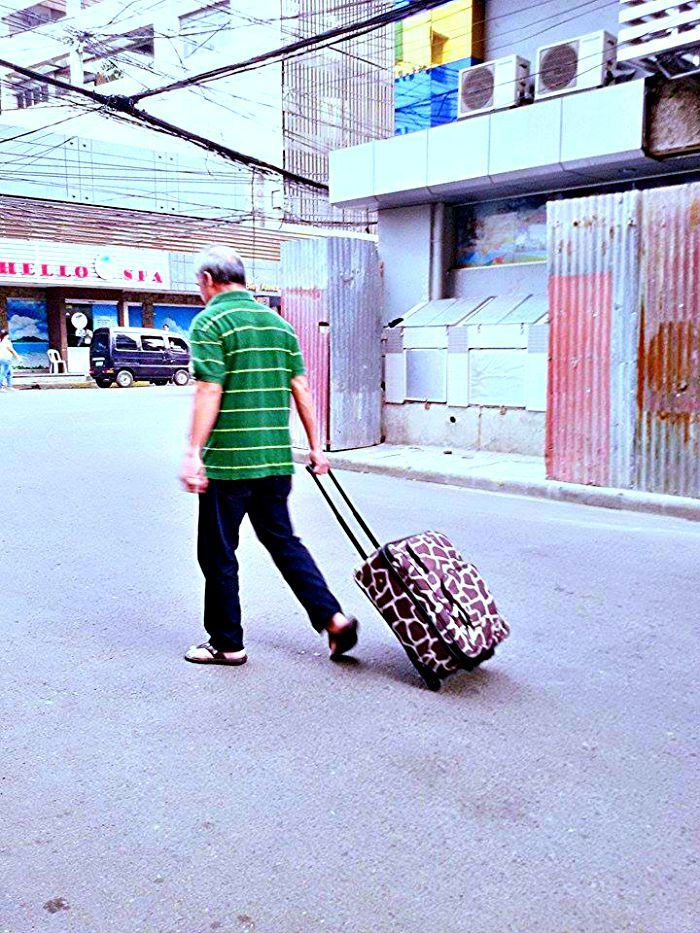 Such a peaceful street but you'll be amazed when you look up! So many wires!!! That's a little scary!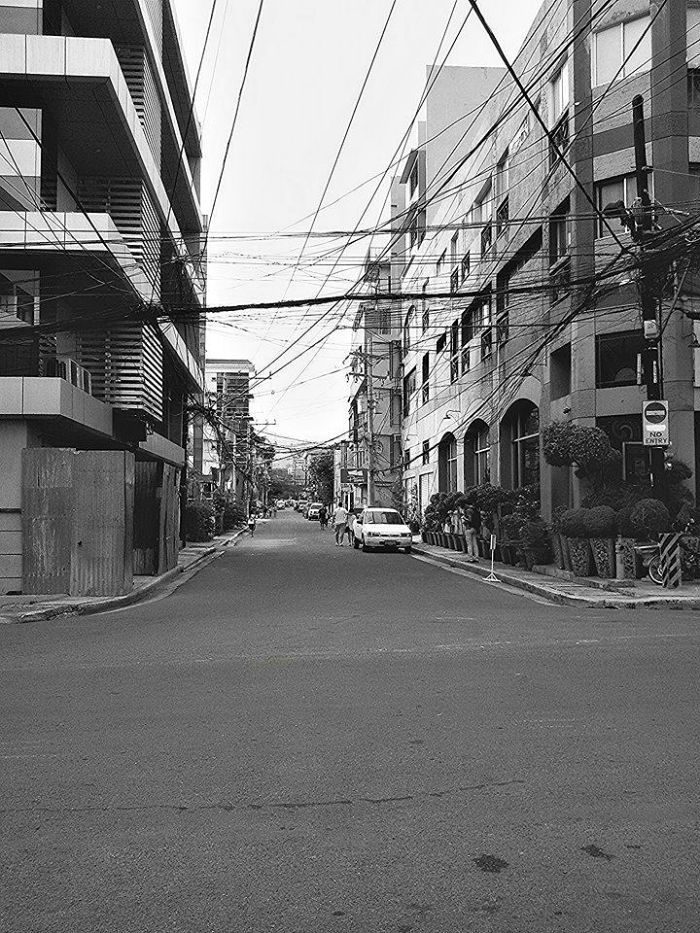 And there goes our snapshooting for today. ♥