I got a little lazy just thinking of writing this monthly post because.. what really happened in July? I feel like time's running so fast that I didn't even have a minute to stop and smell the flowers. Eek!
But wait, I've got to discipline myself and be consistent with this post because this is how I can look back and see what I've done and what I need to improve on. So here I am, writing this post as I should.
This has been my life in July.
I haven't really checked but let's see what I've managed to post last month.
Hmmmmm, not bad. Still far from my usual number of posts in a month because I used to post thrice a week. But I have a heavy workload these days so once or twice a week is already good enough for me.
This month marked the
first anniversary
of Cebu Blogging Community and I was so happy I got to join the best blogging community in the city! We had so much fun!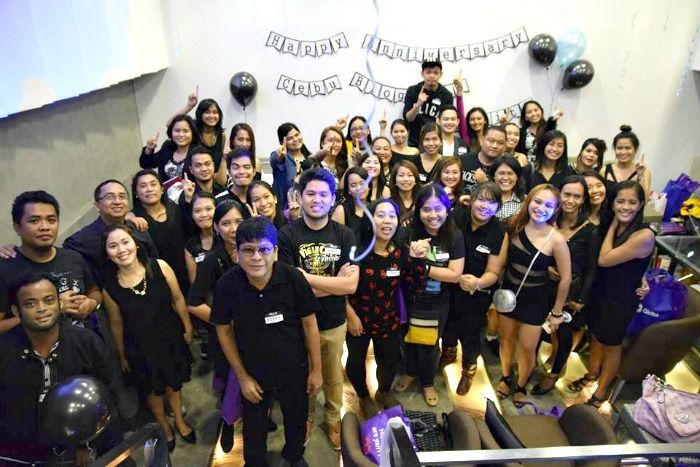 Also, I'm thankful for blogging meet-ups on a weekend! It's always good to hang out with people you share the same interests with. :) Thanks to
Keene
for the photo.
This month my goals are... let's see, I wrote this on my planner.
I am going to fix my finances once and for all.
With the right attitude and discipline, I CAN DO IT!
Well, I guess this one's a goal I have to keep watching on until end of the year.
On a sad note, my husband's daddy (not his biological dad) passed away after being in the hospital for almost 3 weeks. He's been with us since I moved to their house 6 years ago and it's pretty much different without him in the house.
I might not have looked emotional about it but I do feel sad for his passing. Also, my husband had his share of bawling and I didn't want to be an emotional wreck. I wanted to be strong for him.
I have so much on my plate right now but looking back to last month? I actually had one week without a class! Woaah, that went by so fast I didn't even feel it. But still, I'm thankful for that extra time to "relax."
REA'S 2015 CHECKLIST
Write your favorite quote in calligraphy.