All my life I want to be with really good friends who never judge me for who I am and for what I do. I'd say that I'm lucky to have found friends who are truly for keeps. In my case, I live far from home so I'd always jump into every opportunity of seeing and meeting my friends who come to visit even just for a while.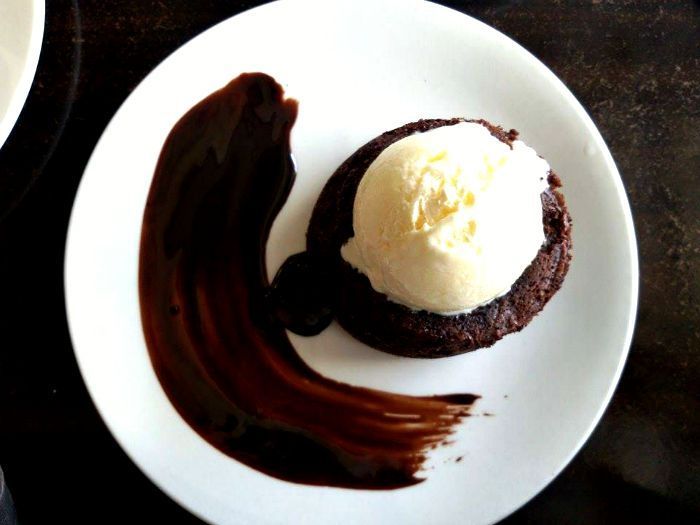 So what's with the senti mode? Haha, maybe it's because of too much chocolate? Lol. Last week, my college friend Jez and I met up at Fudge. We haven't seen each other for more than 6 years after college graduation so I was really very happy to chat with her again!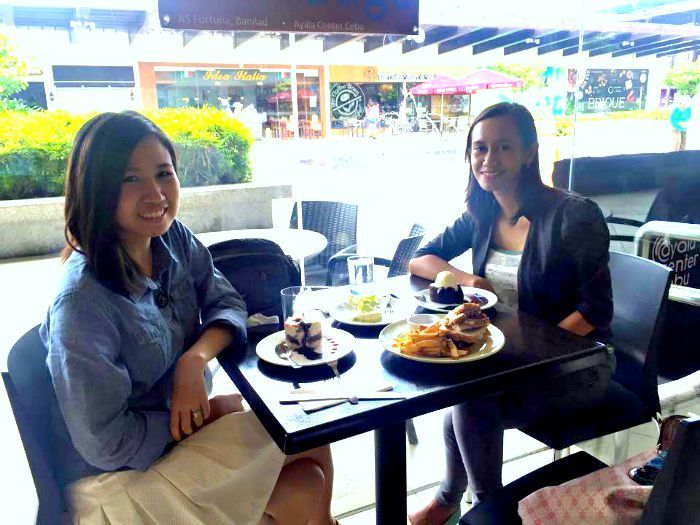 This was us 6+ years ago. College days. Notice the eyebags? Because this was our last thesis defense and thesis defense meant no sleep for us. We survived 4 university years!! Yuhooo!
What's up with her? She's getting married! Yay, welcome to the club Jez!
It was so lame that I couldn't stay long because I have to go to work in the afternoon so we only had a few hours to meet and talk about our lives and our classmates' lives. But I guess it's better than no time at all.
I was feeling so chocoholic that day so we went to Fudge in Ayala Center at the rooftop wing. The weather was sooo crazy, one hour it's raining then the next hour it's sunny!
I had Fudge's choco lava cake (Php 120) to myself and it was soooo freakin good! It took 20 minutes for them to prepare it but it was so worth the wait. Just look at that goodness! Bonus: Vanilla ice cream!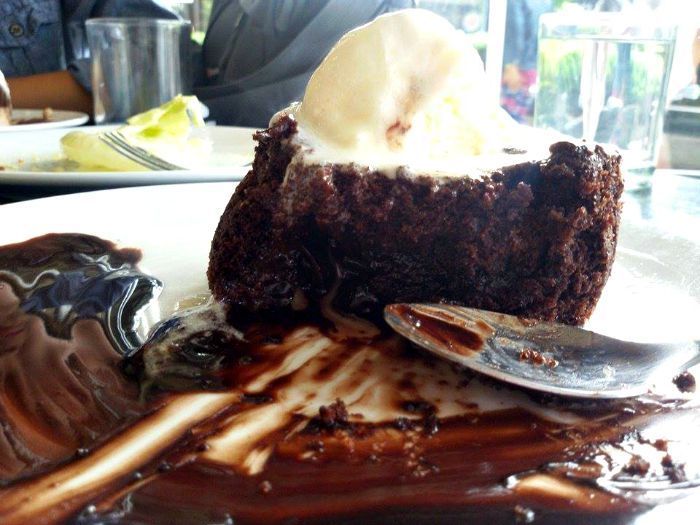 Good thing that while waiting, we had a complimentary salad which was also surprisingly really good considering that... yeah, leaves. And not just anyone can make me eat salad.. or veggies. Hehe.
Jez ordered an ice cream cake (Php 115). I didn't try it because I was too full. Their lava cake is good enough for my meal.
Yeah I know I said I was full because of the lava cake but I wasn't quite done yet and I just had to try their bacon and mushroom sandwich with cheese (Php 210). It was good too. Not life-changing but still good enough for me. Plus I'd eat anything that comes with fries. :)


What can I say? It was an afternoon well-spent. I mean two hours well-spent. And it satisfied the chocoholic in me. ♥