Hello blissful friends! What have you been up to lately? I miss writing and blogging because work has, as usual, made me want to just curl up in bed the moment I'd arrive home.
To add to that, I'll be on overtime later today. Nope, I don't want to be a workaholic which is why I'm taking this overtime. I'm doing this just so I can have a straight week of vacation on the first week of September! Can't wait!


Meanwhile.. to relieve me of the work stress I definitely don't need in my life, I turn to my daily scribbles and other life inspirations.

I bought my first ever scroll and brush pen yesterday when I went to the bookstore. I found it expensive so I only bought one in pure pink to try if I'd like it.
Guess what song? ;)
And of course, I just had to buy a book. It's definitely a real struggle to leave a bookstore empty-handed! I figured that I'm very drawn into Young Adults books which led me to buy A Catastrophic History of You and Me.
It took me quite a while to look for a book that I think I'd like. I went through the best seller's list but I ended up buying a book that's not on the list. Which is perfectly fine with me.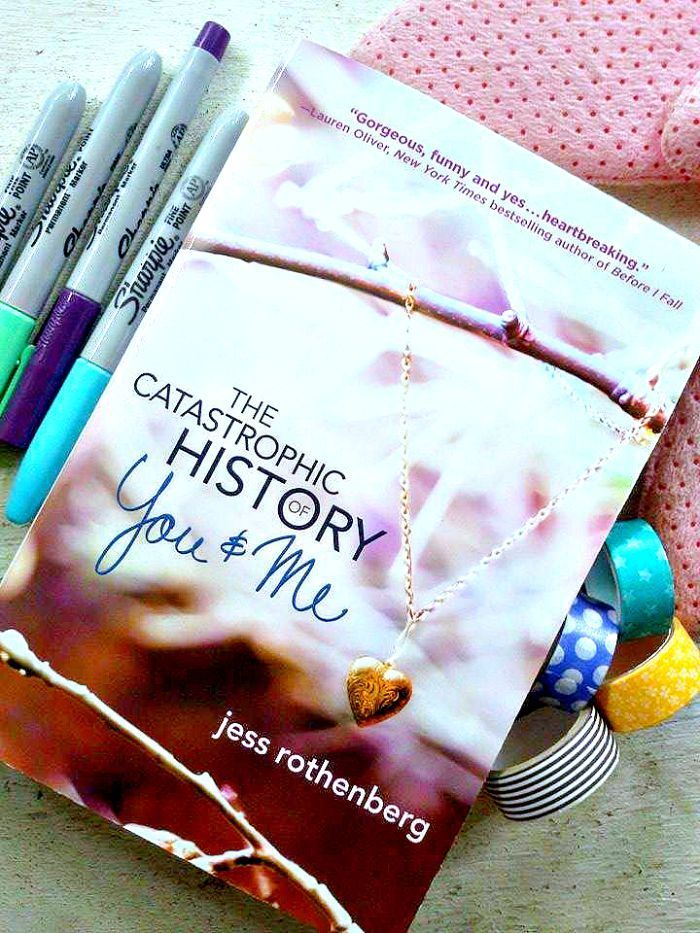 I can't wait to start reading! I've been so caught up with so many things that reading has taken a backseat lately. I feel so guilty! I should ditch my phone for a week and finish reading this book.
I kid.
Yeah I'll finish the book for sure but I'm not totally gonna ditch my phone. I'm just gonna start September with a bang.
On another note, I can no longer deny the fact that I'm obsessed with pretty notebooks. Along with the brush pen, I bought another really nice notebook yesterday (no photo yet!). It is sooo soo pretty that I just had to buy it. Ahhh, guilty pleasure!
This vintage journal I have is gonna rest for a while (I guess) as I start exploring the new one I bought. No pressure. And this is one thing I love about keeping a journal. I don't have to be pressured to write. I just write whenever I want to and whenever I feel like there's a need to write my thoughts on paper.
Pretty journal ayt? It's even prettier inside! ;)