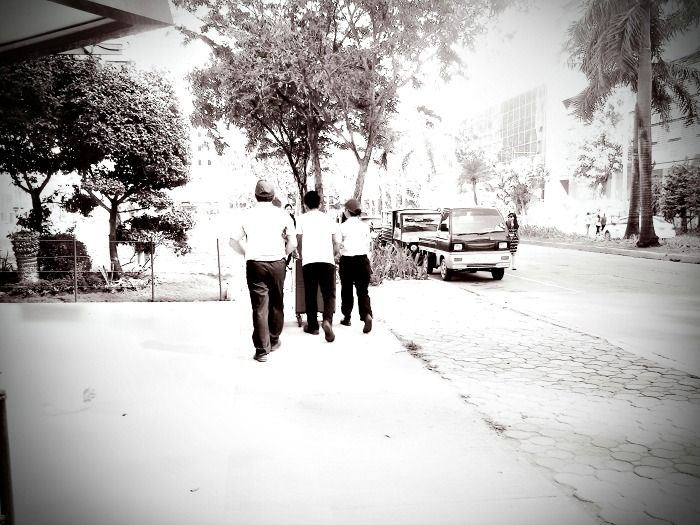 I find it actually amazing that when I log out from work, on the other hand most people are also rushing to go to work. The time that I go out of the office often varies. These days, I usually go out anywhere between 6am-9am and as I go through my morning walk everyday, I get my usual dose of people-watching.
Don't you just love that? I mean, people-watching? It reminds me of some lines from Roxette's song, Spending My Time.
First two lines go like this..
♪♫ What's the time? Seems it's already morning. I see the sky, it's so beautiful and blue. ♫
Then the chorus goes.. ♪♫
Spending my time, watching the world go by, feeling so small I stare at the wall..
♫
Right? Anyway, I took these photos on my way home and I spent some time walking around as usual.
Garbage Truck?
Unsure. They collect a variety of stuff from wood to boxes. Looks like they're going to recycle them.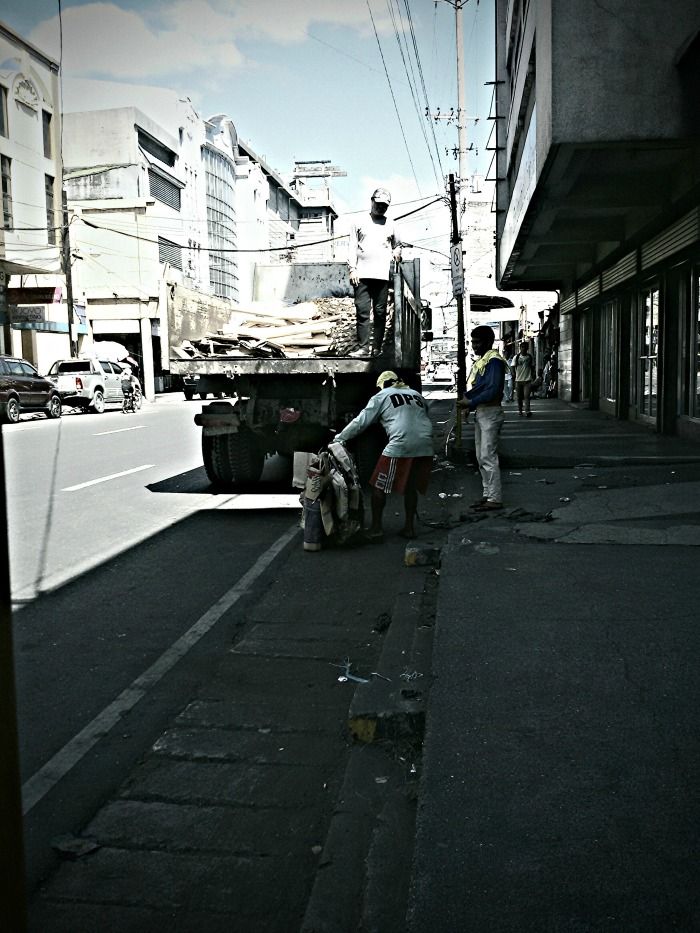 The Corporate World
You know how it is in the morning when office people rush to work. In the kind of industry that I am in, every second counts. Wait, I guess for every industry or whatever work you're in, every second counts.
Motorcyle Diaries
These motorcycles really help when you don't want to be stuck in a heavy morning traffic. Lucky for those who are owners.
Run Baby Run!
People don't wanna be late. Or at least the bosses don't want people to be late, unless they too are late.
Do you people-watch too?