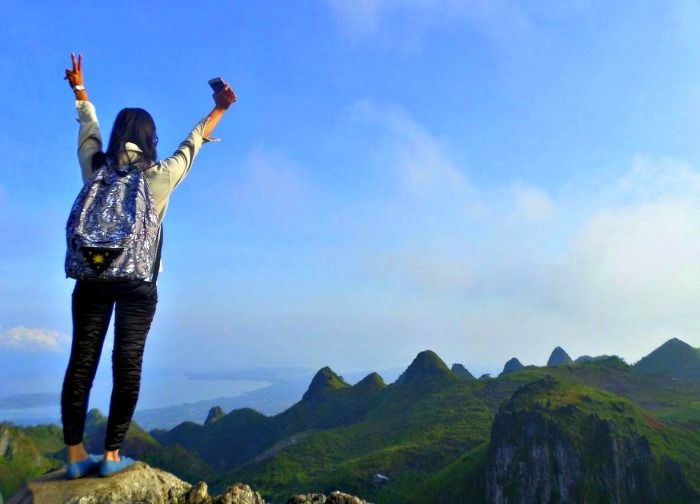 It feels like it was only yesterday when I was writing my April month-end post. And now, I find myself writing my May month-end post! Tomorrow will be the last day of the month which makes this month-ender post a little advanced.
I am very thankful that life wasn't that toxic for me this month. I was able to sneak in some adventures, brunch and dinner dates, as well as lots of me-time. How lucky can I get?!
As you're reading along, I'd like to thank you for taking the time to visit this little space of mine whenever you can. Sooo, let's get going. Flashback starts now...

BLOG
This month, I managed to post:
I noticed that most of my blog posts were about my adventures, some blog events, and even a giveaway so I just had to threw in a kind of personal post when I talked about a point in my blogging life when I just wanted to quit and delete my blog. You know, just to create balance and variety.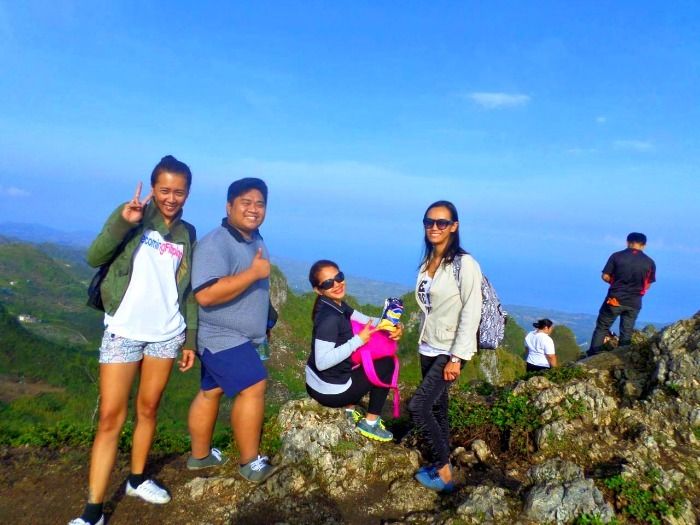 I'm also quite proud that I have slowly started writing about social issues and awareness just like my post about the West Philippine Sea. Even though it's different from what I usually talk about here, it's great to hear feedback and comments from my readers so thank you so much for reading that kind of post. :) I aim to write about social issues from time to time and use my platform as a way to share important bits of information to others.
On a side note, I won the second prize for the FoodPanda blog contest so thanks to Jhanis of
The Vanilla Housewife
for nominating me. Still waiting for my iPod Nano 16gb and FoodPanda food calendar. Hehehe.
Lastly, I wrote for Bookbed this month. It's a community (based in Manila) of booklovers that aims to tell stories through the books they read to eventually build a #readingnation. I'm so proud of my soulmate KB for creating this community. We call each other "soulmate" since college, long story though. Hehe.
And now that I'm already a cheer reader, I'm looking into being a regular contributor or storyteller. Wow, I have lots of time to spare! Hahaha. But still, it's something I love doing so please just let me. Hehehe. When you have time, please drop by to view my post about the
largest floating bookshop in the world
. :)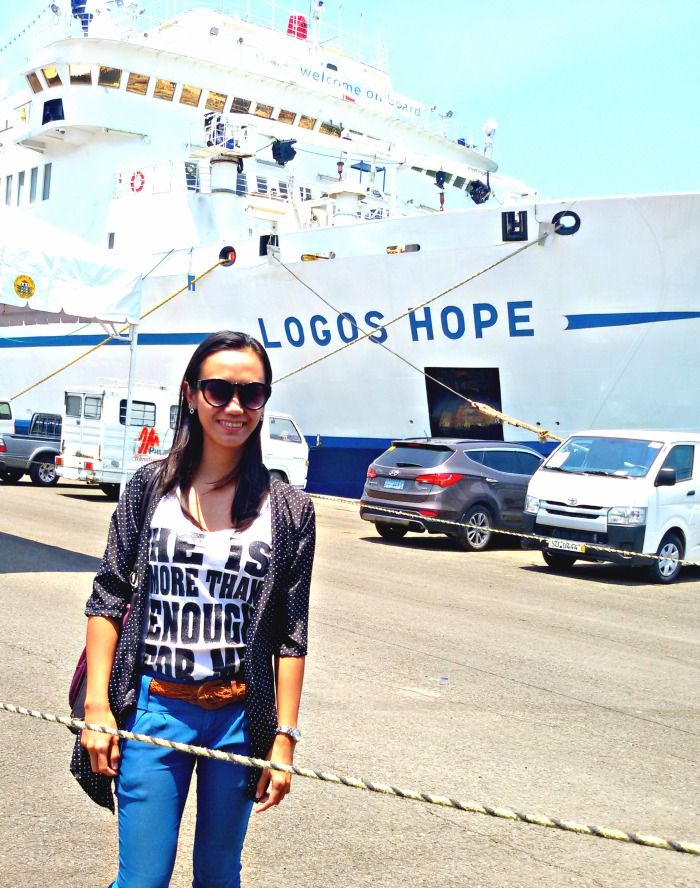 Yep, you can say that's my favorite shirt. ;)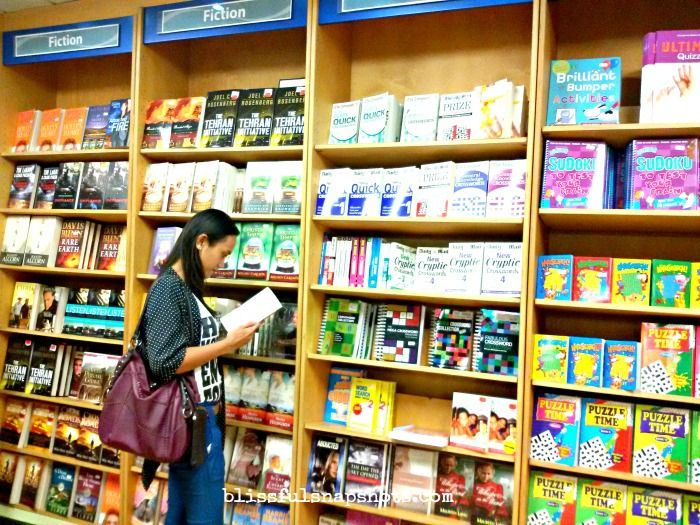 LIFE
This month, my goals are simple.
Reading and writing activities for Reiko - This will be a forever kind of goal, or until Reiko is old enough to properly read and write on his own. Although inconsistent, I make sure I have time for this during the week.

Finances reality check! - Let me take my words back. This one's not simple. I'm not exactly sure what a reality check means but it sure doesn't include a solution just yet. But I'll get there, I promise. Slowly..but surely.
If you remember
last month
, I flew to Davao for my younger sister's heart surgery. My family and I have a gazillion things and people to be thankful for. It wasn't an easy feat but being with the entire family during those times made it all worth it. My sister has recovered quite fast and of course, she's still under monitoring and frequent checkups. Thankfully, she doesn't need to stop school. Thanks for your prayers and for your kindness here.
We also celebrated Mother's Day! Of course. It was so good to be back to Handuraw - our favorite pizza place! My husband and I first tried their special pizza back when we weren't married yet and we haven't been there ever since I gave birth to Reiko. I thought that Mother's Day was just the perfect time.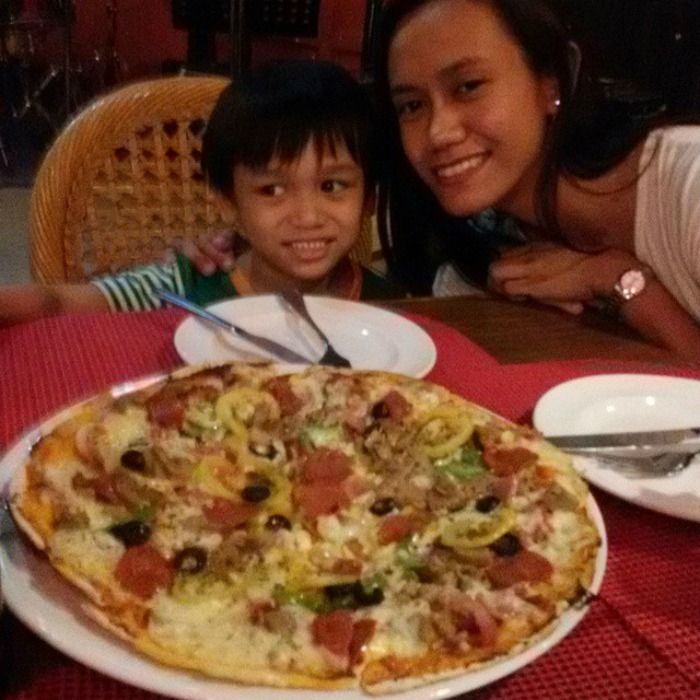 WORK
Although work wasn't toxic because I wasn't handling new hire classes yet, I've seen the worst this month. Two of my team mates already left the company which left me alone to handle my line of business. I can't believe it.
Alic left. Pearl was transferred.

This month also marked my 6th year working in this company and I'm not sure how many more years I can/will handle. Although I don't have problems being alone, it's just sad that I have no one to laugh with and rant with when the time comes. My other team mate was also transferred to another line of business. Aaahhhh!!!
BDJ2015
I kinda changed this to Rea's 2015 Checklist. Hehehe. Because there are some things I wanna do that are not on my planner's checklist and I just wanna enjoy things as they happen and not because it's on a list or what have you. :)
And of course, this post won't be complete without my monthly mantras.
I choose to be positive.
I give chance to others to know who I really am.
I inject more fun into my life.
I move on with joy in my heart.
It's your turn to share and think back! How was your month?