As you may have read from my previous post, I brought Reiko to Rainforest Park Cebu last week. It was my early birthday gift to him. I talked about the different sea creatures and reptiles that we saw in their
Oceanarium
and I was actually excited for him to see the Aviary.
The entrance fee is still Php50, same with the Oceanarium. It was also a small area but there were a variety of birds so we nonetheless enjoyed sight-seeing there.
I like this tree house. Reiko wanted to go up but it was obvious that it isn't allowed. He showed some signs of tantrums because of it but his mood went back to normal right away when he saw the doves freely walking around.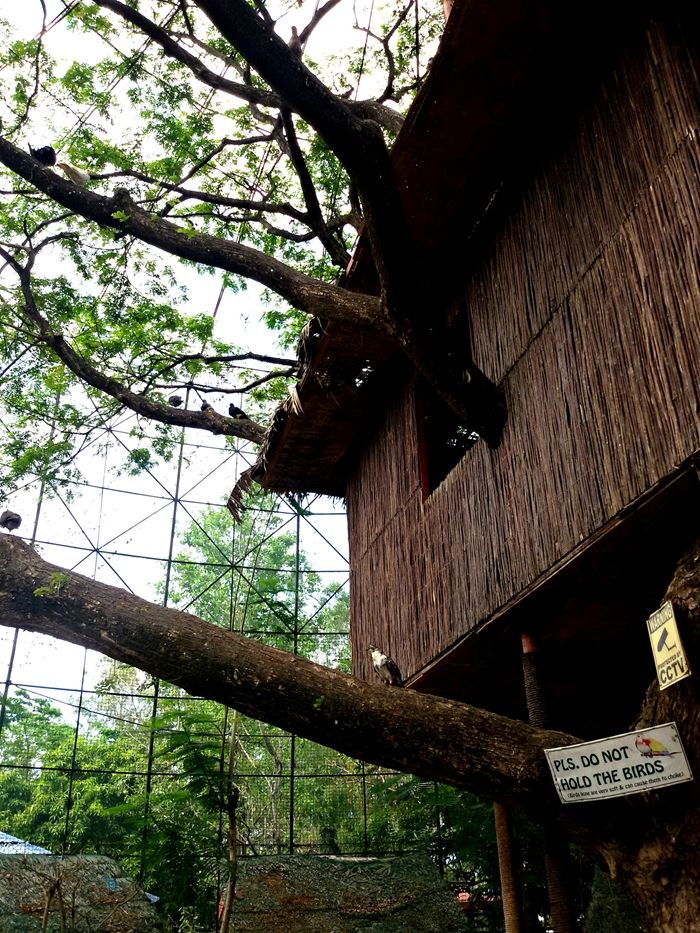 Here he was chasing this dove.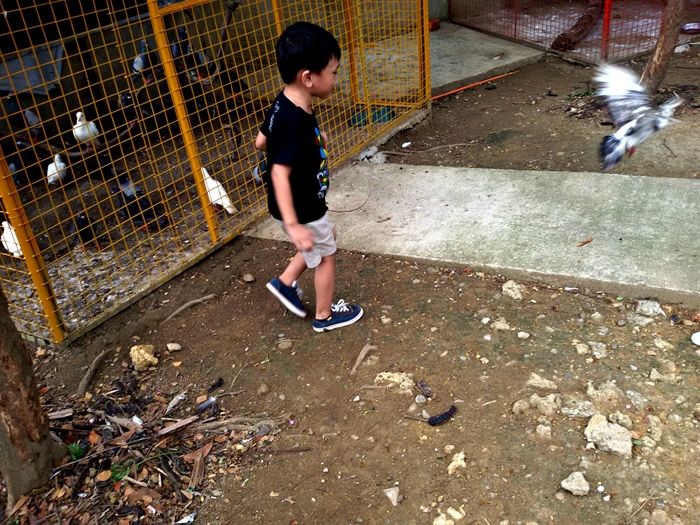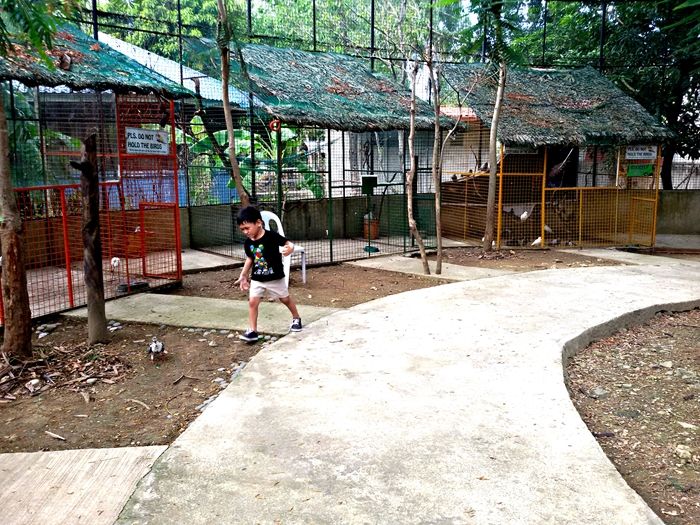 *I love this bird. Because.. he says hi and hello. The zookeeper fed him a banana. I'm just assuming he's a he.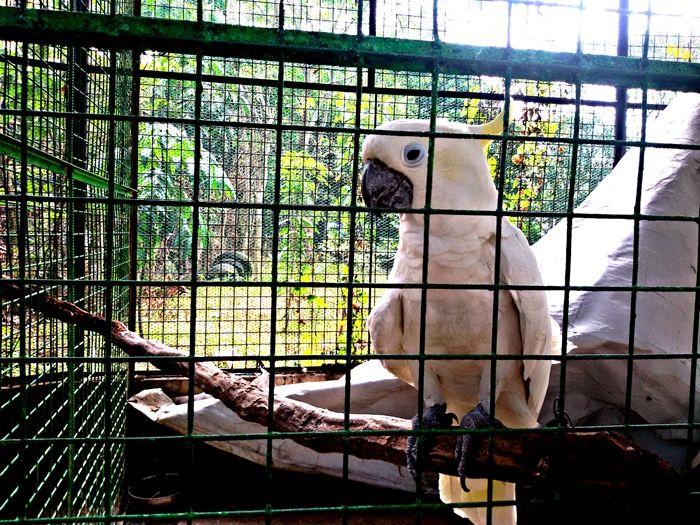 *SUPHUR CRESTED COCKATOO - Found in wooded habitats of Australia and New Guinea. They are overall white while the underwing and tail are tinged yellow.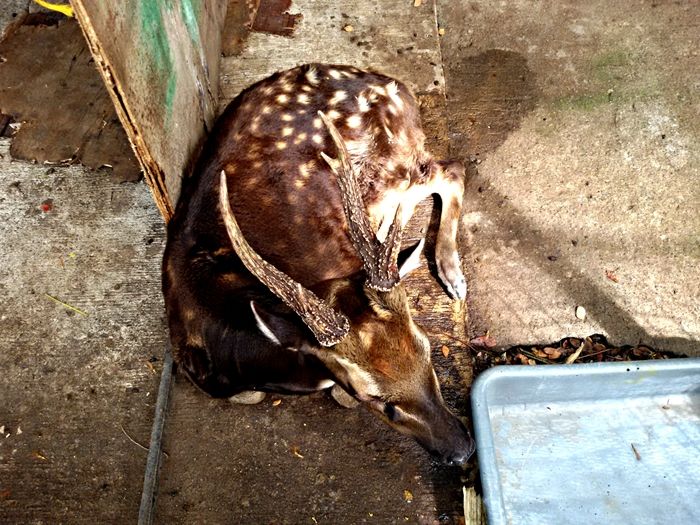 *I'm sure this isn't a bird but it's in the aviary for some reasons. PHILIPPINE SPOTTED DEER - Also known as the Visayan Spotted Deer. It's a nocturnal and endangered species of deer located primarily in the rainforests of the Visayan islands of Panay and Negros. Small & short-legged yet it is the largest endemic species of deer among the Visayas.
We were about to leave when we saw this peacock on top of the tree! This is like one of my favorite animals ever because it's very elegant and beautiful. Too bad it's up there because it's more beautiful when it shows its wings. Crappy photo too. I had to zoom out to see it.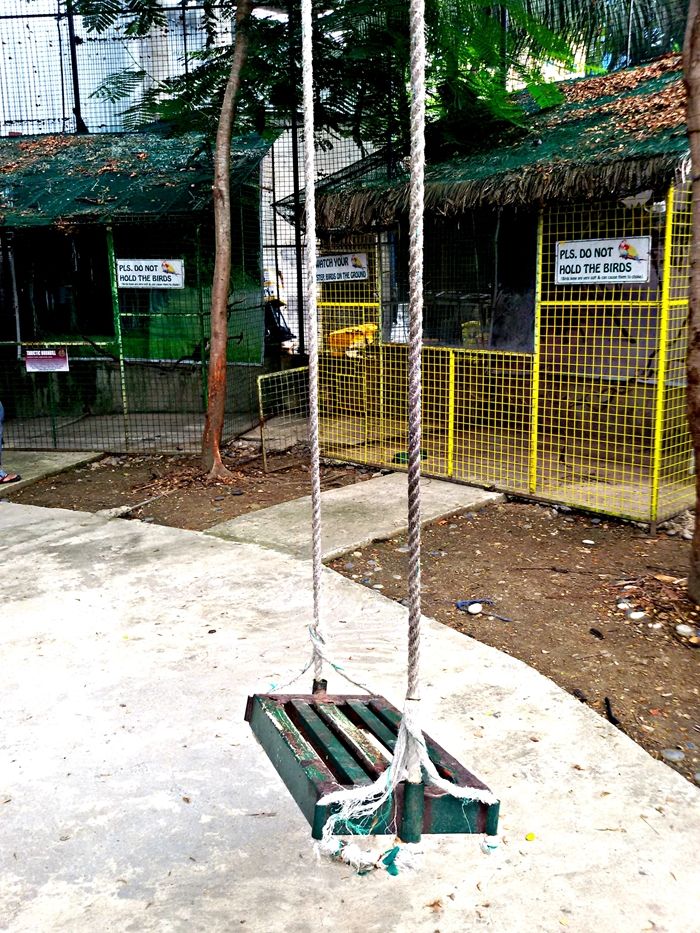 We saw some monkeys along the pathwalk but they were heavily caged. I guess because we don't want monkeys jumping around while people are sight-seeing huh?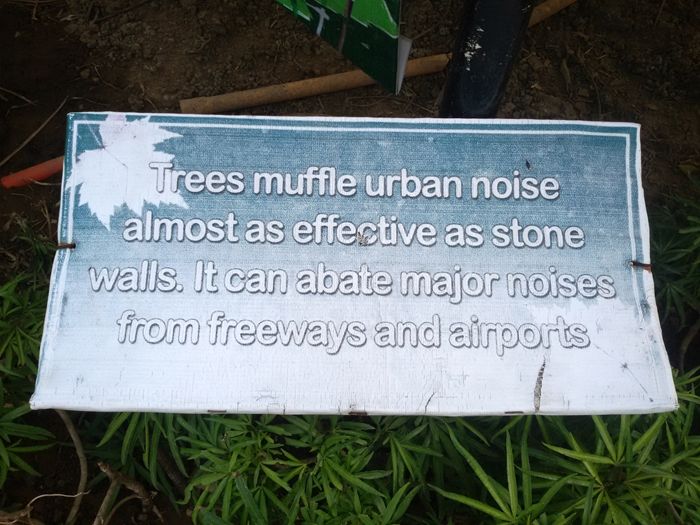 And that has been our Aviary experience! It was good learning about those birds and actually seeing them live.
Give Rainforest Park a go. It's a convenient place to look around and just relax while watching different types of animals without paying a hefty price, although I keep on thinking why we have to pay to see these animals. You know what I mean.

Rainforest Park also has restaurants around, fish spa, and adventure jungle with obstacle courses perfect for team buildings and family gatherings. When we went there, there weren't a lot of people yet.


---
Rainforest Park Cebu
F. Cabahug St. (Ayala Access Road)
Panagdait, Mabolo, Cebu City
(032) 260 7012
(032) 260 7058
Visit their website for more information about the rates.