Plan a beach trip.
It's one of the things I really want to accomplish this summer and I'm so happy to say that the plan came to life! Wuhhooo!!!
Right after work last Saturday, Pearl and I embarked on our short and not-so planned beach escapade. With barely any sleep at all and payday being quite far from the truth, we headed to South Bus Terminal to catch an early trip to the south. We had to be home on the same day.
Turned out that what we thought was an early trip at 8 AM wasn't early at all. There were so many people waiting for the next trip!! We weren't gonna back out of course. Armed with our sunnies, Android phones, monopod, and adventurous spirit, we patiently waited until the next air conditioned bus arrived.
Alas! We left the city at 9 AM and braved the 3-hour ride to our destination! A million stories, pieces of sapin-sapin, and three packs of Carcar chicharon after -- we're finally in Voda Krasna!!!
It was our first time there but we never had to worry about getting lost because the resort was just right beside the highway. We just hopped out of the bus and voila, beach!!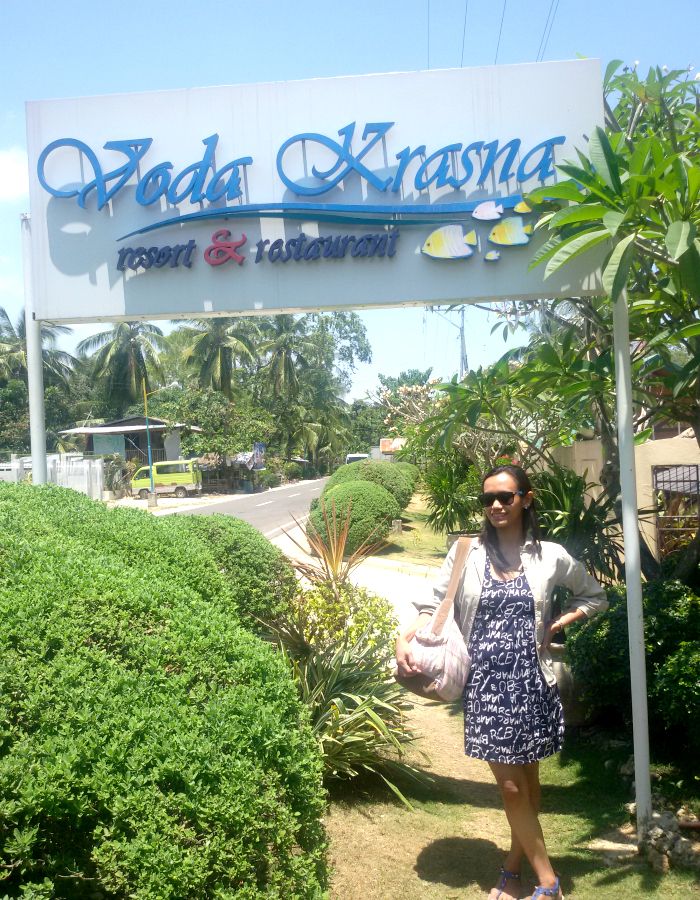 Voda Krasna is a strip of beach in Tingko. It's a private beach and rather smaller compared to the beaches I've been to before but it was truly a super nice haven. Trust me. Or should I just let the photos speak for themselves?
I haven't been to the beach for quite some time so I took lots of photos for you! And they weren't over-edited because I really want to show the true colors of this beautiful place.
Details are from their official
website
. All photos are mine. I just summarized the fees and to make sure there aren't any changes, feel free to visit their website.
Shall we start the tour? Right outside the reception area, this is what you will see. Beautiful right?


The weather was so good! It was a nice and sunny kind of day so I had the chance to sit like a queen on this cozy couch. Why not! Can I bring this home? Haha.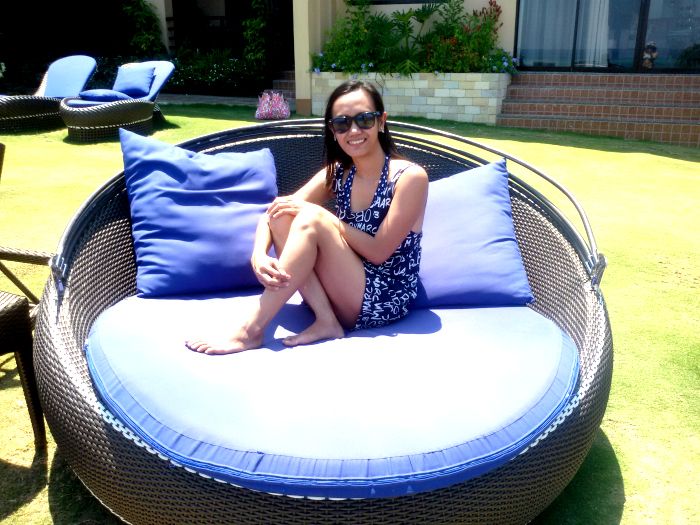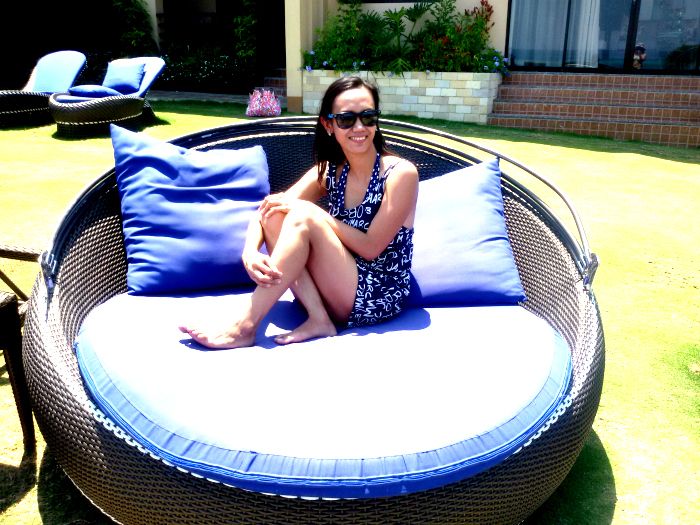 I marveled at this beautiful beach. It's so good! I didn't have to spend too much just to see it!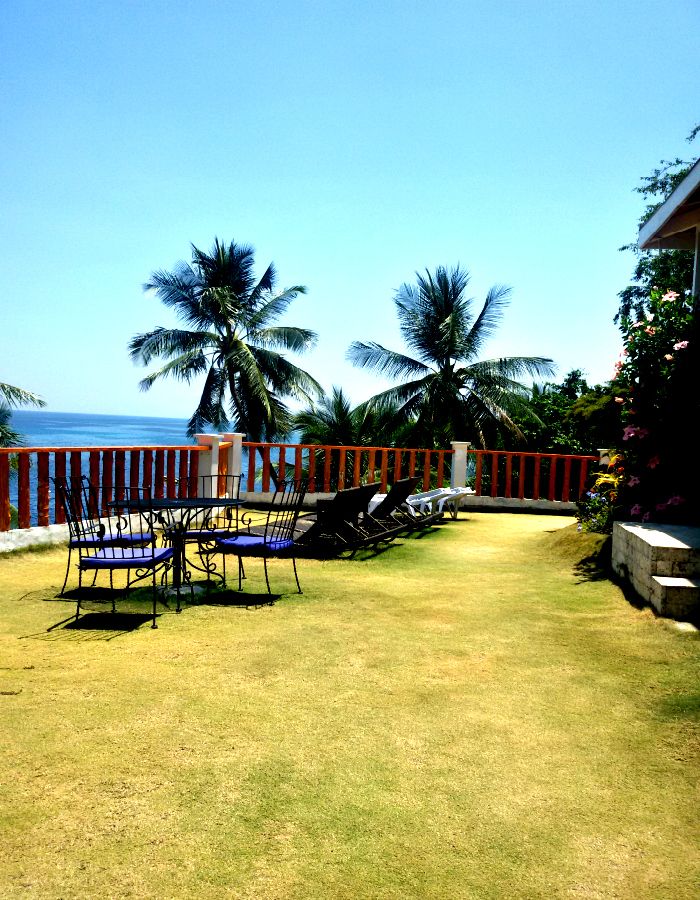 You'll love it here for sure! I won't really pass as a model figure but who the heck cares! Take as much photos as you want but never forget to take all the beauty in and for once just forget about Facebook and Instagram!

There is free wifi but when you're down the beach, the signal is too weak anyway so just change your profile picture later. Lol.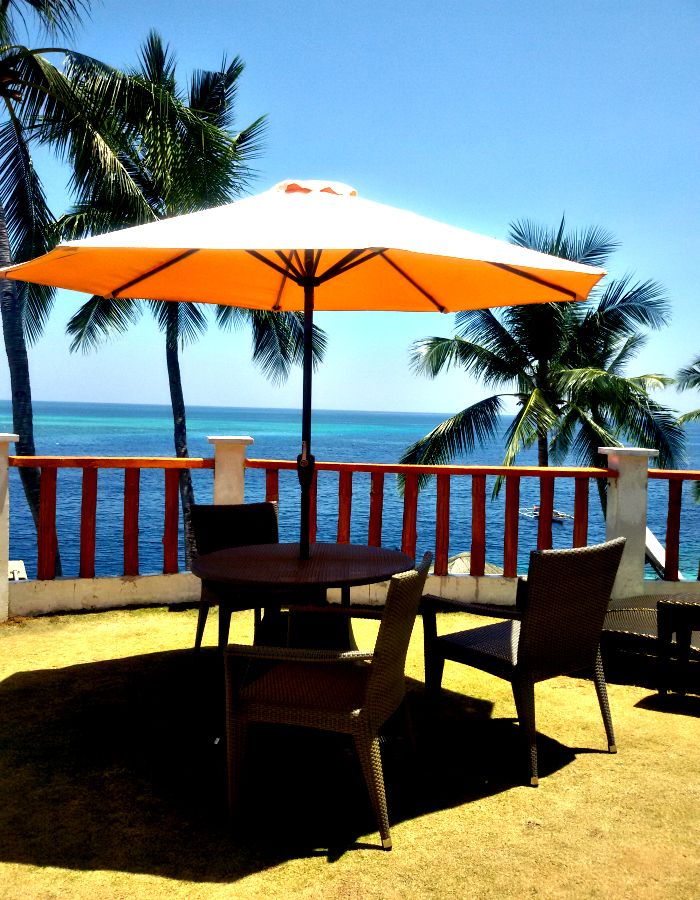 From the top, the beach already looked so breathtaking!!! Gaahhh, I swear I can live here. I'm so glad that when we arrived, there weren't too many people.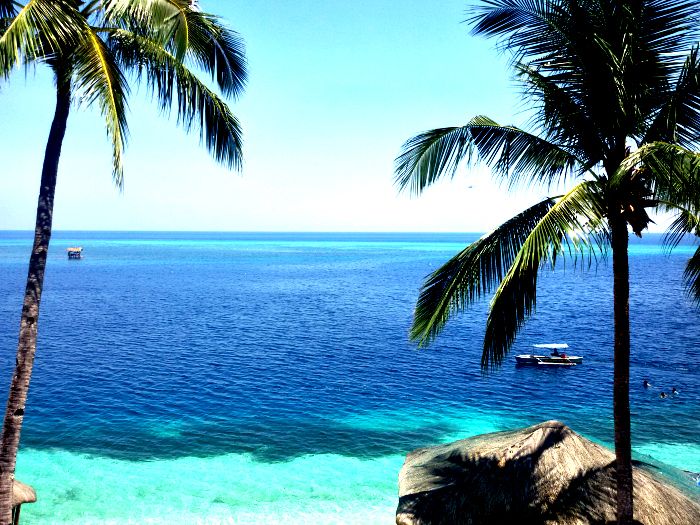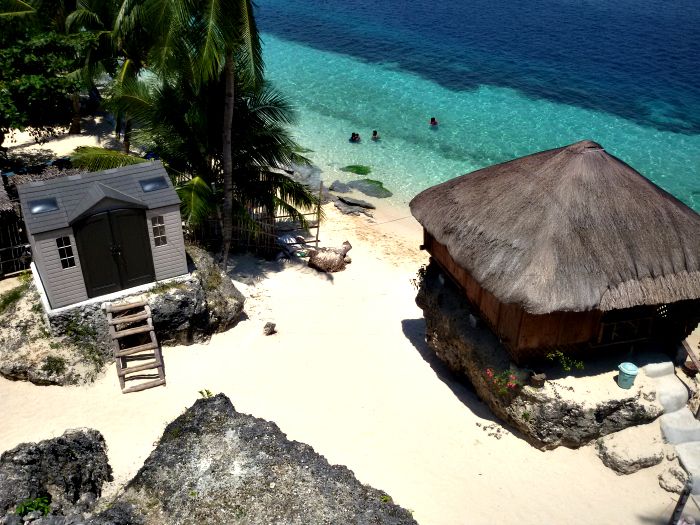 Well, look at that!!
We rented a table with umbrella for Php300 (day use) since there were only 2 of us. Three-hundred pesos ONLY!!! You don't have to pay the entrance fee anymore.
It's Php600 for overnight stay and good for 4 persons.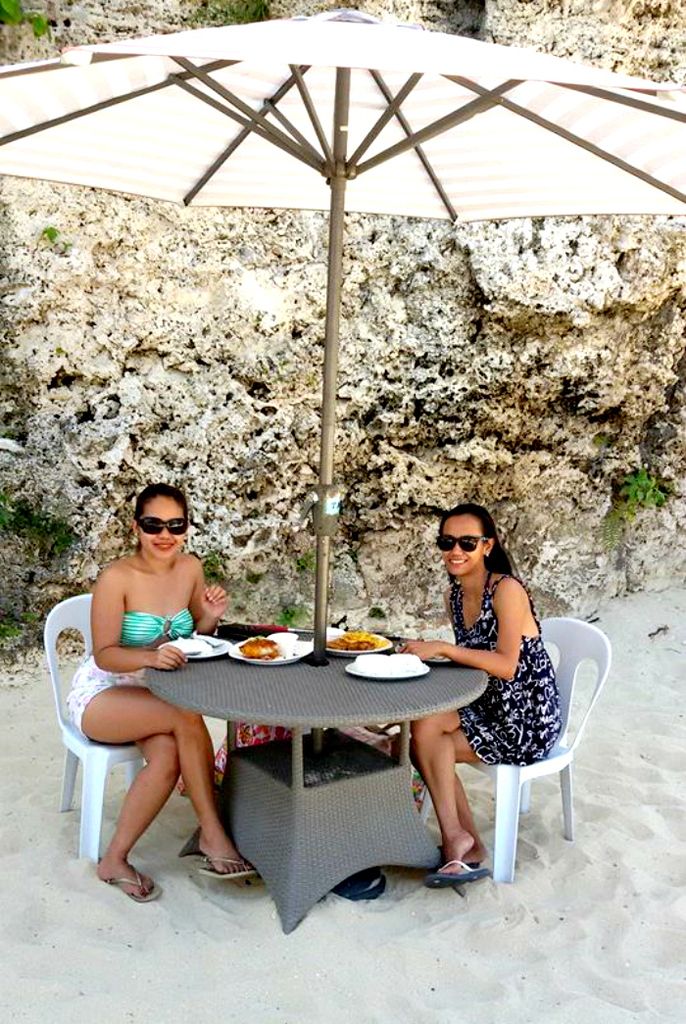 They have beach huts. Php1700 (day use), Php2500 (overnight) -- maximum of 10 persons (Php160 per head for excess). They also have tents for rent for Php400 if you want to stay overnight.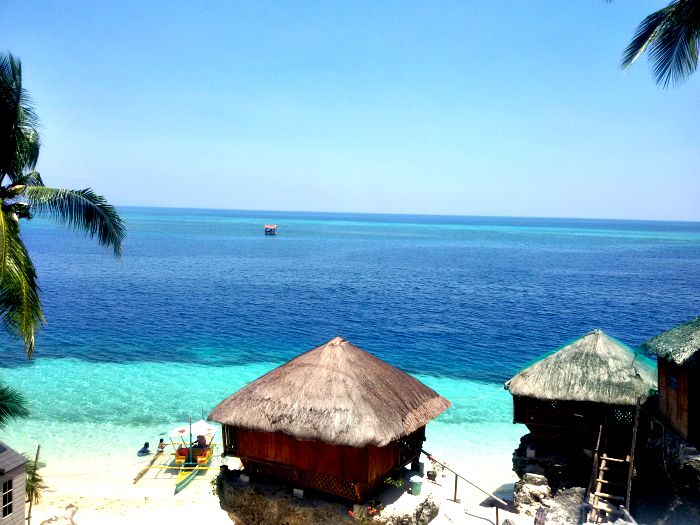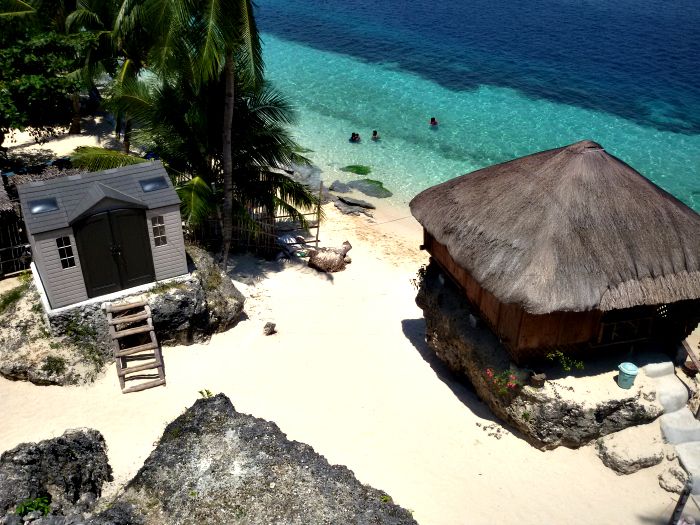 And villas. They had Php5000 (good for 4 persons with breakfast), Php6000 (good for 6 persons without breakfast). And there I had to hide beside the bushes so you can see how the rooms look.
There's also Php7000 - Deluxe Room (good for 2 with breakfast). I just don't know which room is which.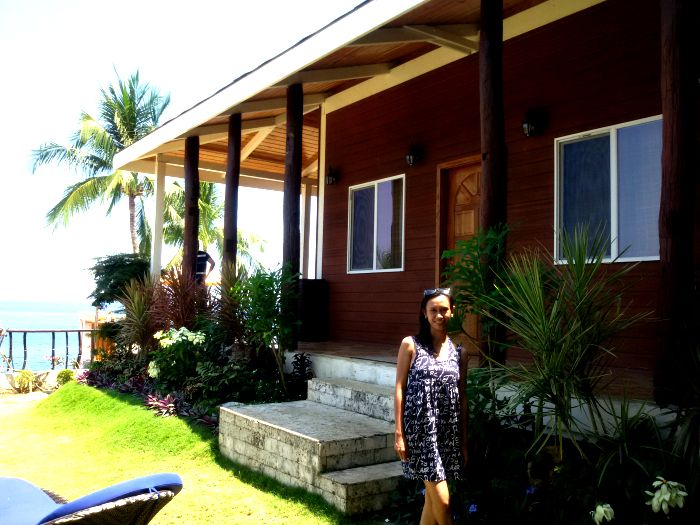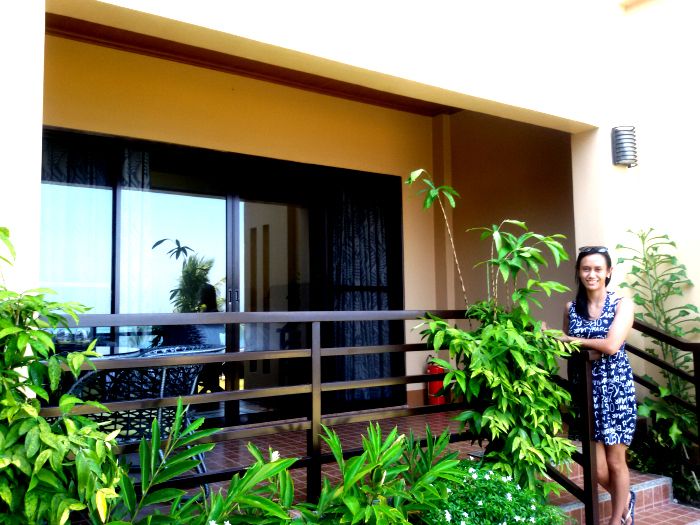 Their restaurant is near the reception area. They'll bring the food down the beach right on your table. I must say we received such a good customer service.

We ordered from their restaurant. This is chicken cordon bleu for Php250. I'm not kidding, it's effing gooooodddd!!!!


Then we had fish and chips also for Php250. One big cup of rice each and we're solved! There were even left overs. If you want to bring your own food and drinks, they charge Php250 for corkage.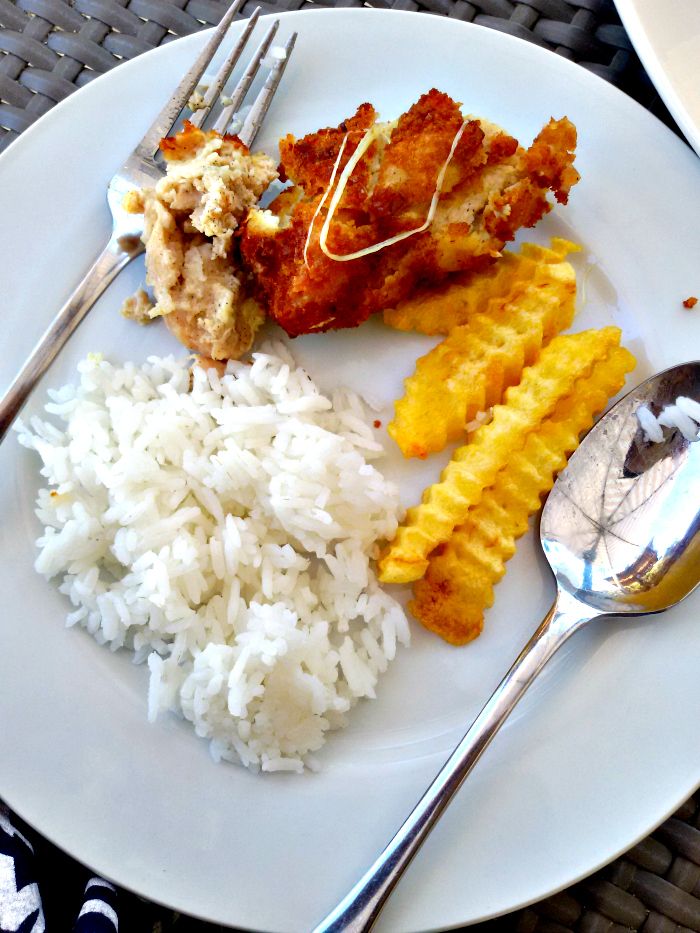 And this. This is Voda Krasna in all its goddess beauty! There were quite a few people who were on the beach that time but it really wasn't crowded. One of the staff did mention that the beach turns into a party place during weekend nights.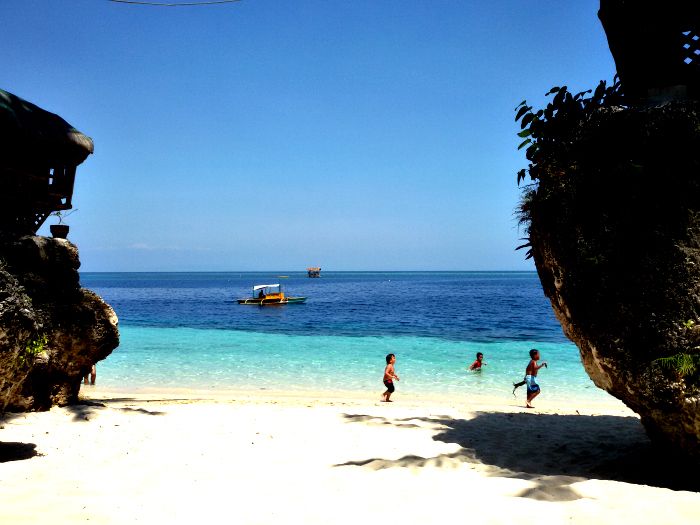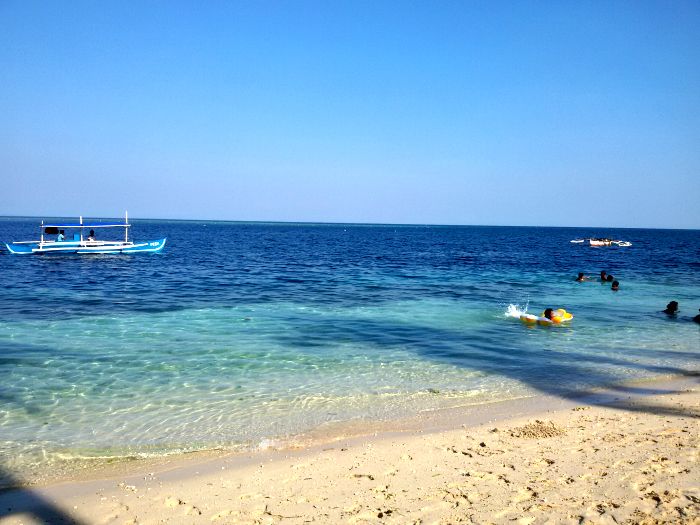 There were actually people in the beach huts having karaoke session. I prefer beach without karaoke and loud music, really. So I guess if you want to have a quieter environment, it would be best to go on a weekday.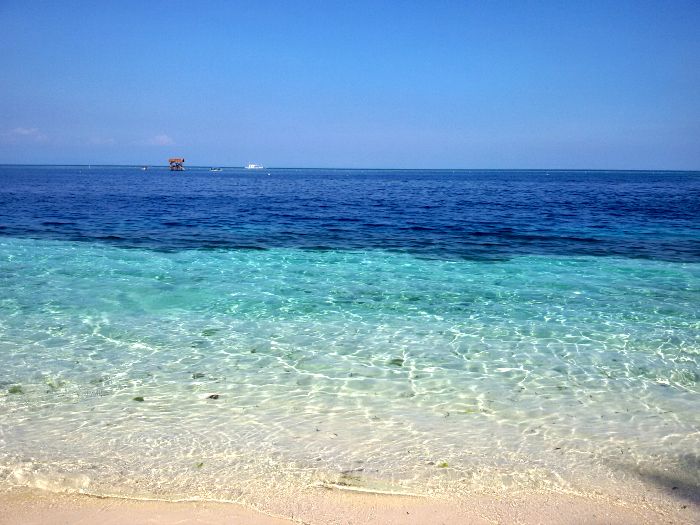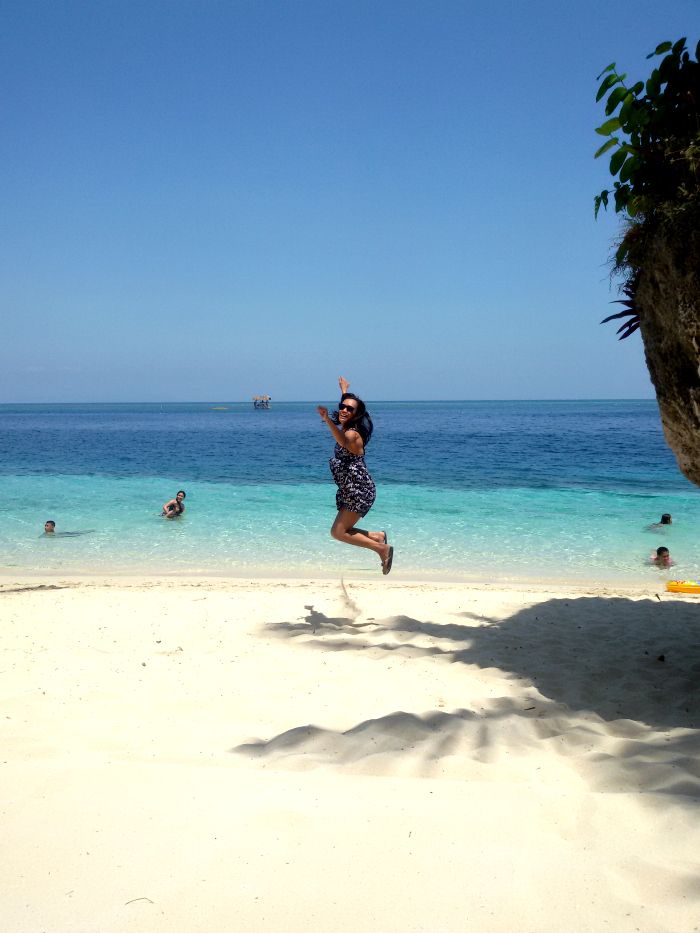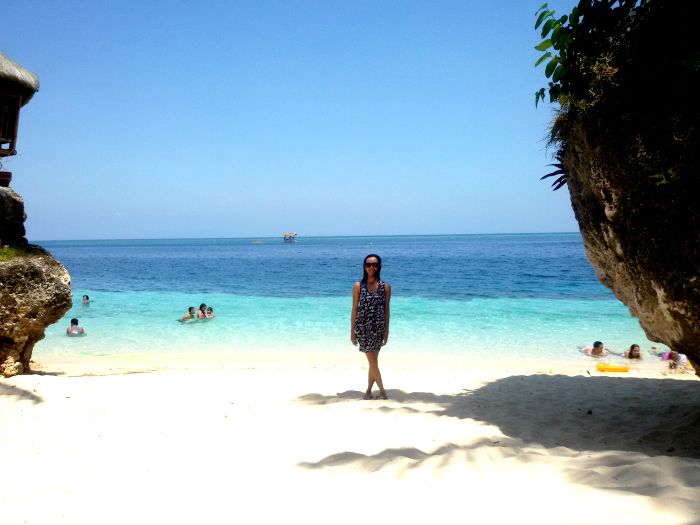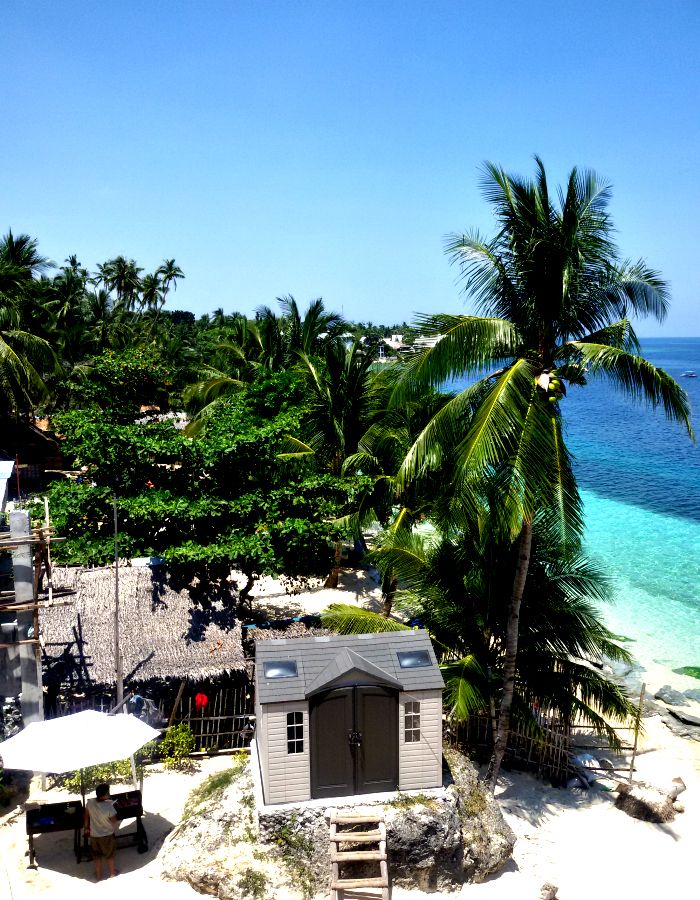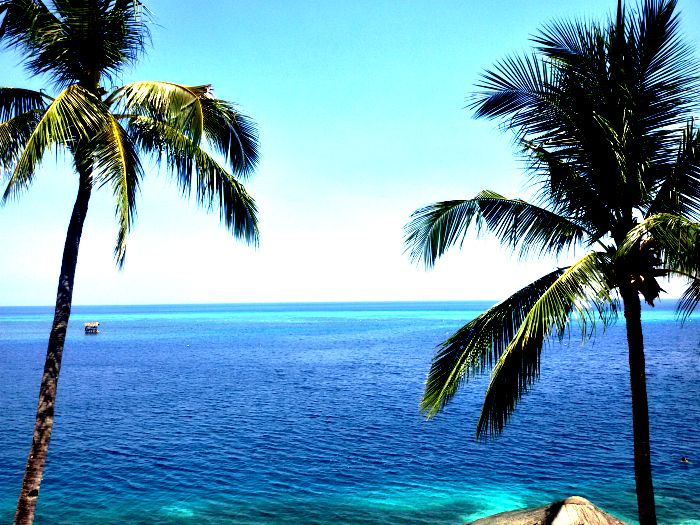 Look at that white strip on the photo above. We didn't ask but we saw people walking on it so it must be a sand bar. Hehehe.
I tried taking a panorama shot of the neighboring public beaches. Voda Krasna's part of the beach is rather smaller.


We went home at 5 PM and arrived at almost 8 PM. Not bad for a quick summer getaway right? Goes to show that you don't always have to go far just to chill, relax, and spend some time away from the hustle and bustle of the city. You don't have to spend much too! Win!
Hope you enjoyed this relatively long post! The beach is very clean by the way. Those are natural sea weeds below. Hehehe.
---
Daanlungsod, Alcoy, Cebu
For Reservations
+63 917-304-4233
+63 915-856-1082
+63 (32) 483 9060
+63 (32) 483 9063
Disclosure: I didn't receive any compensation to write this post. All expenses and all opinions expressed are my own.