Proclaim a secret holiday for myself.
That has been what I was looking forward to this month. Last Saturday, I was dead set to spend my secret holiday which was no longer a secret since I announced it on Facebook. So what did I do?
I left work at 10:30 am and went to Ayala Mall, ate my lunch at Greenwich, and checked National Bookstore to see if there are new books that I might like. Got tired of walking around so I headed to Diamond Suites Cebu at 12:30 pm for the Cebu Blogging Community (CBC) Ultimate Meet Up - the highlight of my holiday.


As usual, I was an early bird. In fact, I was the first one to arrive. Ha! I also attended the
Cebu Blogging Summit
last year with CBC so I was so excited to join our first ever official meet up! Diamond Suites Cebu took care of our venue and our food.
Diamond Suites Cebu
is located near the Ayala Mall and is very convenient to travelers and business people. It has 129 fully functional guest rooms and residences with great amenities at pocket friendly rates. As a member of CBC, I was so glad to experience what it has to offer and celebrate a day of fun with the bloggers of the community!
Welcome to their lobby! Since I was early, I got the chance to sit and look around while waiting. It was a cozy and very charming spot as you walk right in.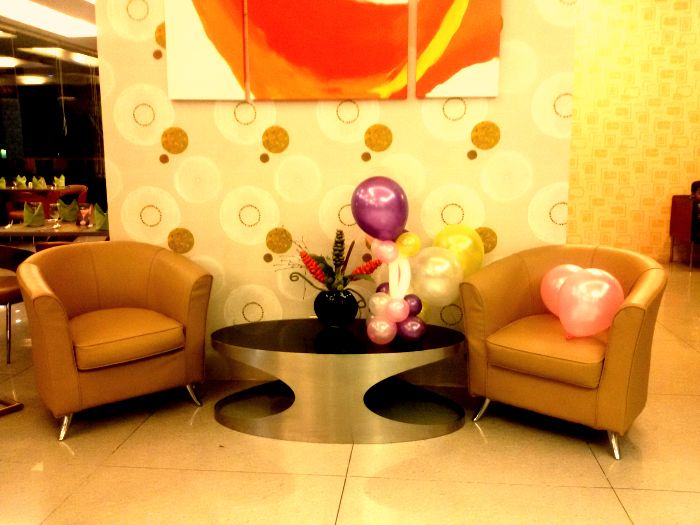 On the other side of the lobby is a very colorful space where guests can eat and relax.


This is the board room where we started our ultimate meet up. We talked about the community rules, signed a manifesto, and got the chance to interact with several bloggers.
CBC aims to provide support to bloggers who are willing to step up and think of blogging not just as a passion but also as a way to promote social good.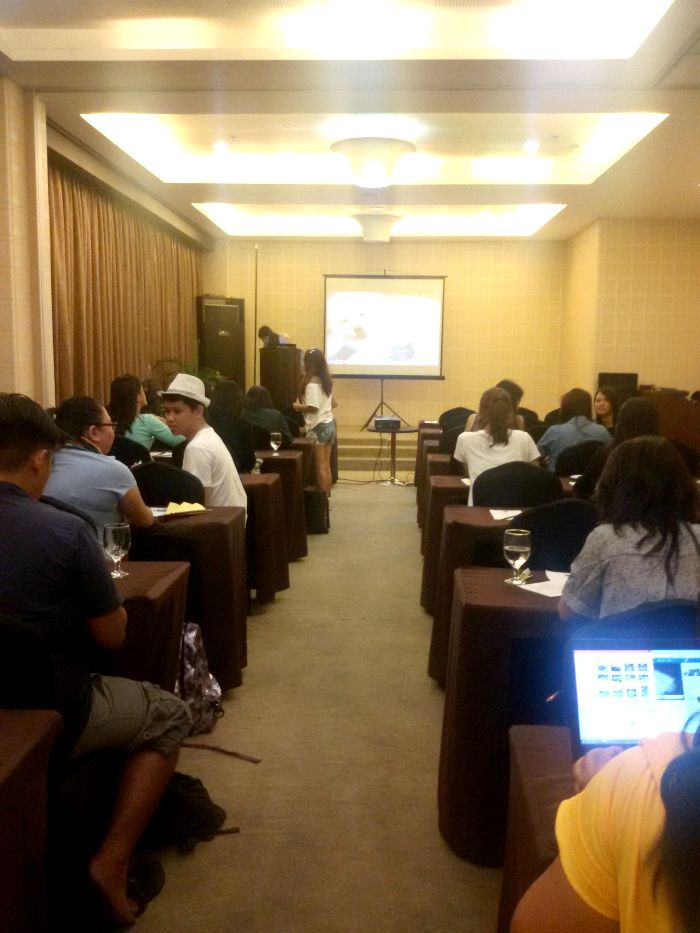 I was seated on the third row because my eyes are terrible as you know. Can't see from afar but I took this photo obviously from the back of the room, haha!

Below is Mr. Keene Tan who is the executive assistant and is part of the marketing team. He was presenting Diamond Suites to the audience. We had a small chat before the event started and he mentioned that he just started blogging. Yay!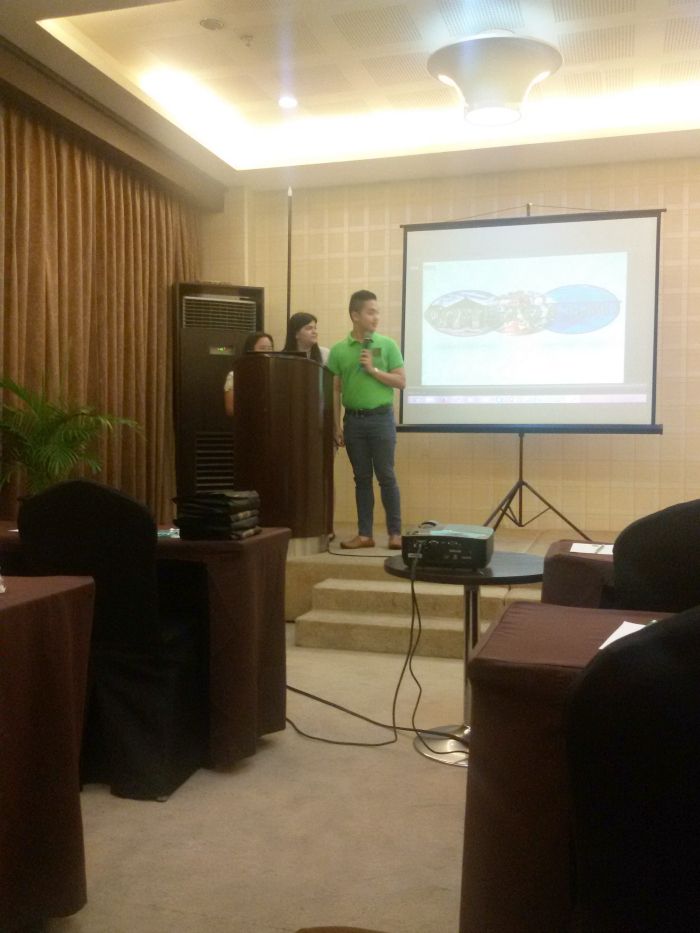 It's so nice to finally see the faces behind the blogs I'm reading and commenting on.
HAPPINESS!! ♥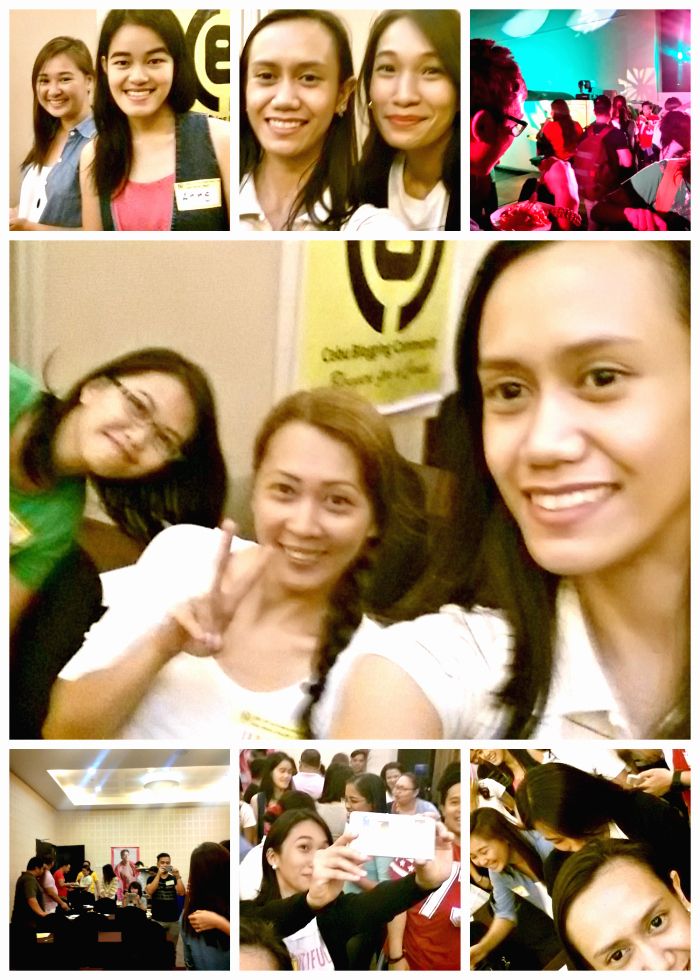 There were also raffles courtesy of Coca-Cola, Flawless White, and GBG.
As always, I'm never lucky with raffles. Haha!
And the super comfy bathroom!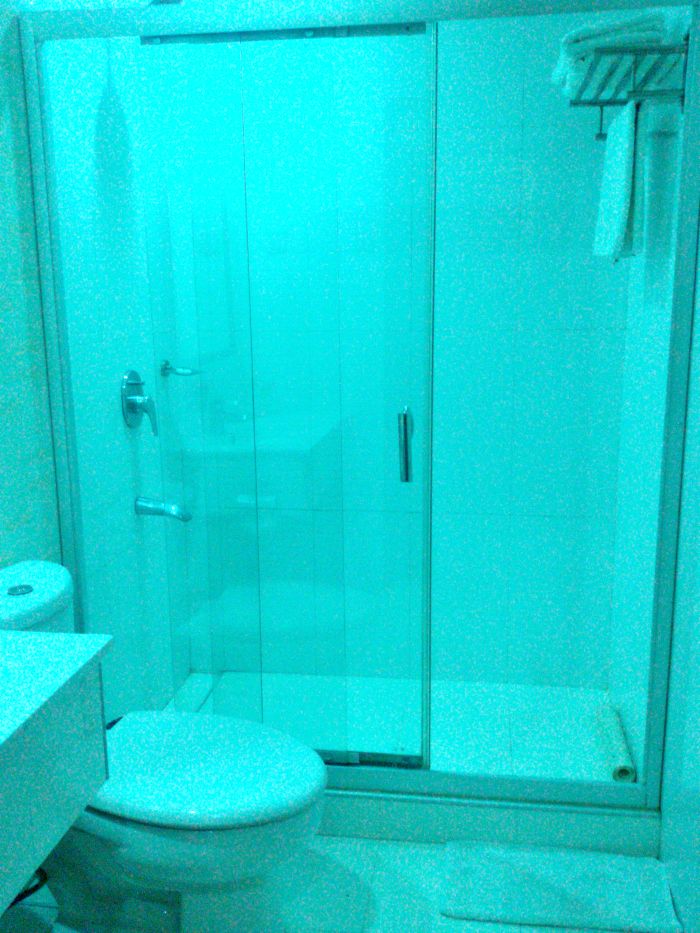 Here comes the pool party! The food was really good, there were drinks and cocktails, and the staff was very accommodating. I just had to feel the moment!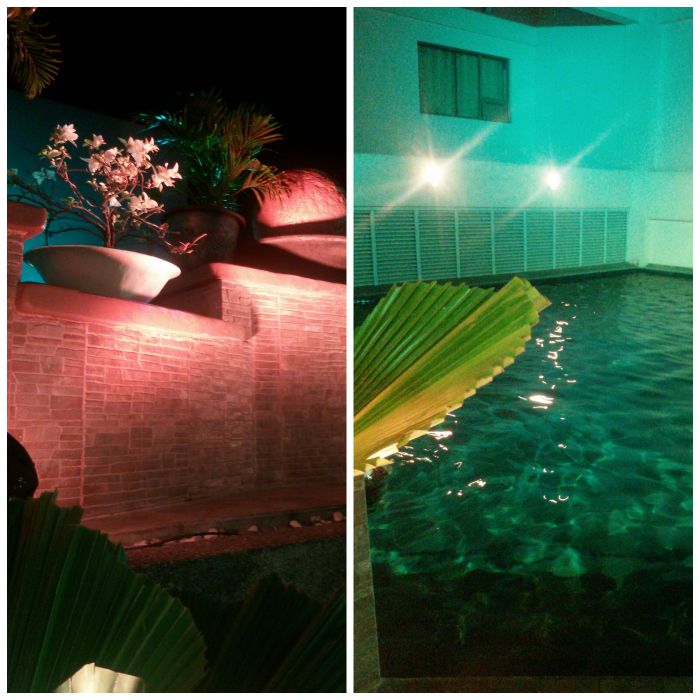 They served pasta - I had carbonara and ate all sorts of these below! They're sooo yummmyyy!!!!! Sorry I'm not sure what they're called. Hehehe.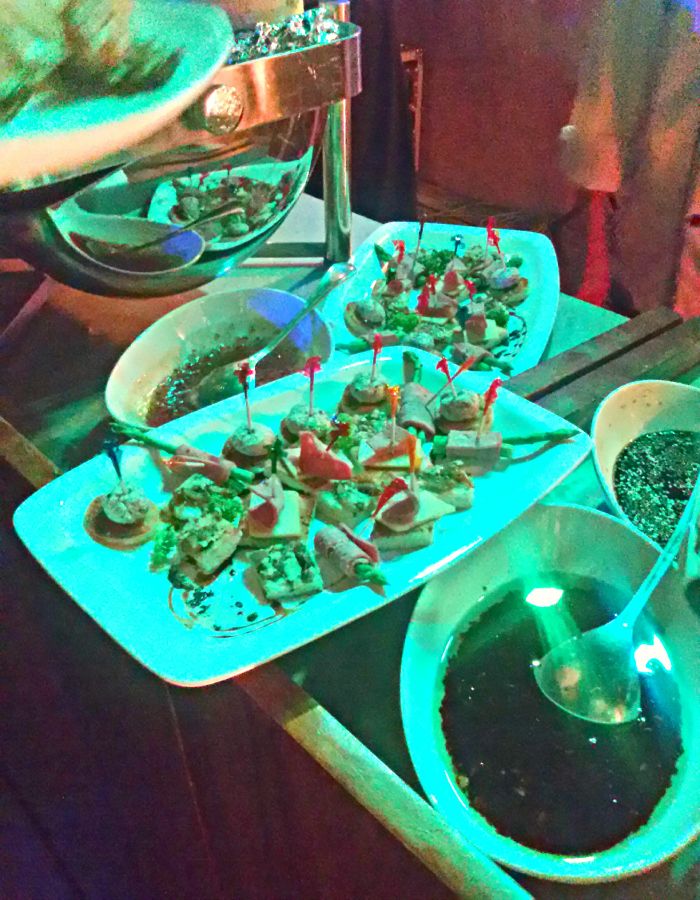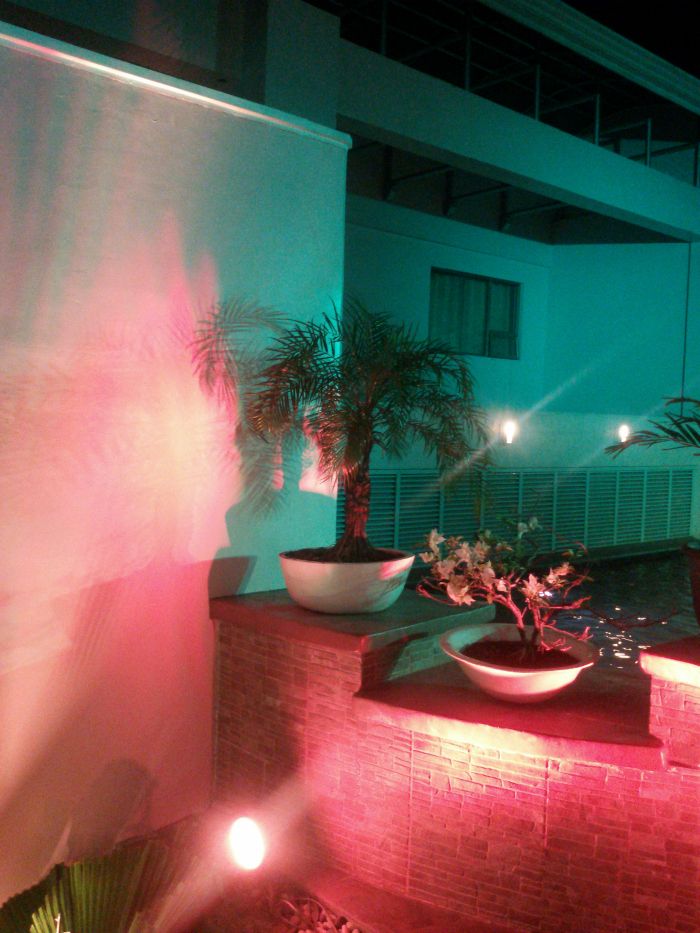 This was the view from the pool. Nice blue lights.


It was a fun learning experience and was so happy to meet several bloggers, The photo below was grabbed from
+Cebu Blogging Community
's Instagram account, @bloggersofcebu.
Thank you Cebu Blogging Community for making this event possible.
And to our sponsors, Flawless Skin and Body Clinic, Cebu Team Building Services, Cebu Domain, and Philippine Information Agency (PIA Cebu).
Not bad for a secret holiday, right?
Happy Monday and stay happy! ♥
----
To inquire about rates, please see contact information below.
No. 8 Apitong cor. Escario Sts.
Cebu City 6000 Philippines
Tel: (6332) 402-9800
Fax: (6332) 402-9888
Email: inquiry@diamondsuitescebu.com.ph
Disclosure: I didn't receive any compensation to write this post. Diamond Suites sponsored our venue and food but all opinions expressed are my own.