Reiko's 4th birthday is coming up. As an early birthday gift, I wanted to bring him somewhere he hasn't been yet. He's very fond of animals because he watches them on YouTube so I decided to bring him to a zoo.
Yep, he's almost 4 but he hasn't been to a zoo because I'm lame like that. But since I'm living up my word of the year which is #ENJOY then I have to make things happen. I first thought of Cebu Zoo but it's too far from home so I decided to bring him to Rainforest Park Cebu which I read about first from Coffee, Tea, or Death.
Rainforest Park Cebu offers a mix of entertainment, adventure, leisure, dining, and relaxation for the entire family or team.

I was sold right away because it was very affordable and it's just near my workplace so I met with my husband and Reiko after work last Saturday afternoon.
We went to their Oceanarium and Aviary. The entrance fee is Php50 for each area. The entire place is actually quite small. I kind of expected it to be bigger because it was supposedly a rainforest. But well, I only paid Php100 each for the 3 of us so I guess it was just fit for the price.
I think I took a million photos (hehehe!) so in this post, I'll talk about their Oceanarium first and will talk about their Aviary on my next post. Alrighty!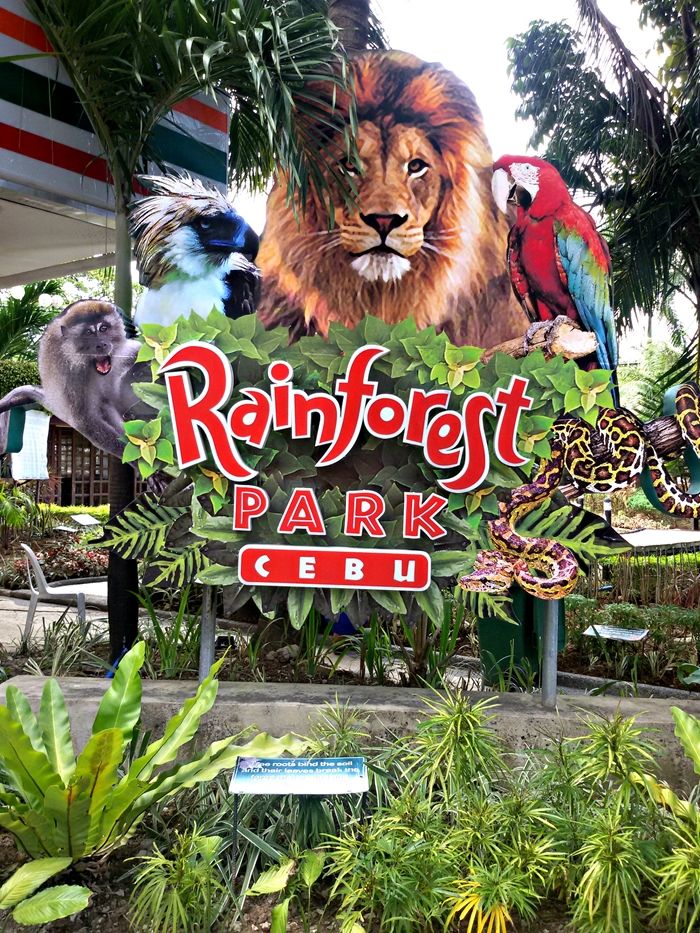 This is the entrance to the Oceanarium. There's also a restaurant inside where they cook and serve fresh sea food.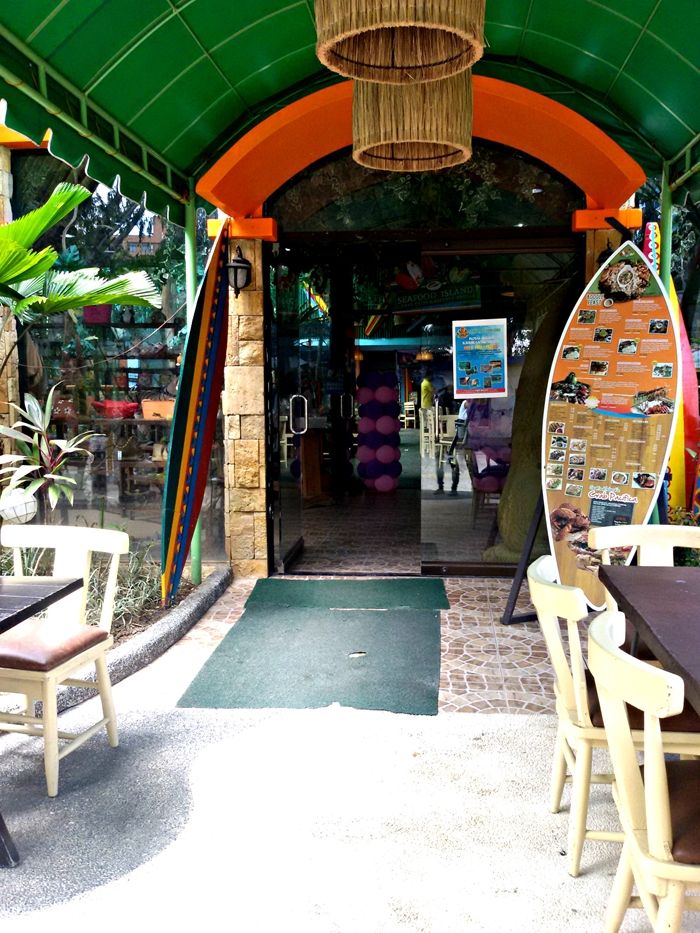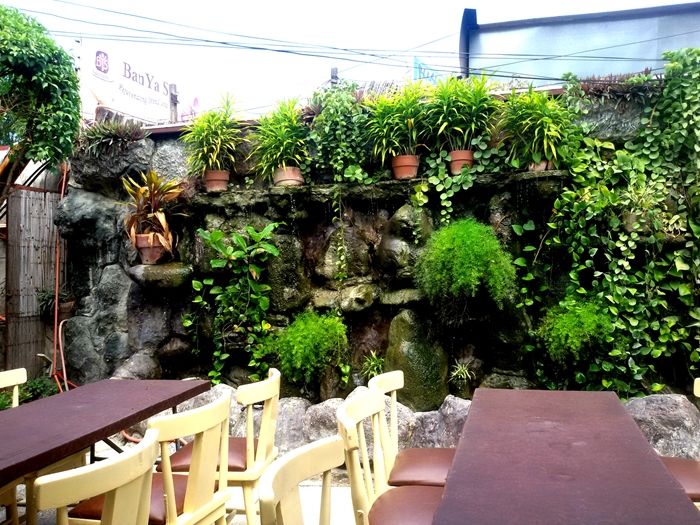 There's this big stuffed animal that Reiko was scared of. LOL. And there's a small souvenir shop on the other side.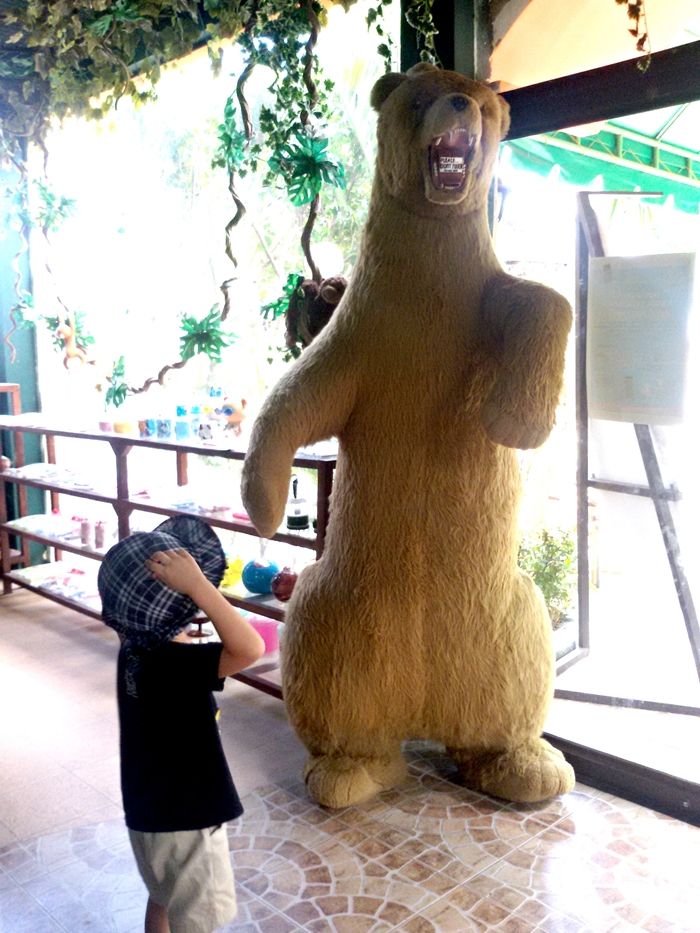 So like I said, I expected the park to be bigger and the Oceanarium to be large too but it was actually just big aquariums on walls.
I don't have the names of all the sea creatures. Some that I have were taken from the labels displayed on the walls.


*ALLIGATOR GAR - The body of alligator gar is torpedo-shaped which serves them well as ambush predators that rely on sudden bursts of speed to capture prey.
*GIANT PACU FISH - Pacu is a common name used to refer to several common species of omnivorous South American fresh water fish that are related to the piranha. Pacu and piranha don't similar teeth, the main difference is jaw alignment. Piranha has pointed razor-sharp teeth whereas Pacu has squarer and straighter teeth.
*POMPANO FISH - Better knows as jacks. Their appearance is deed bodied and mackerel-like, typically silver and toothless with a forked tail and narrow base.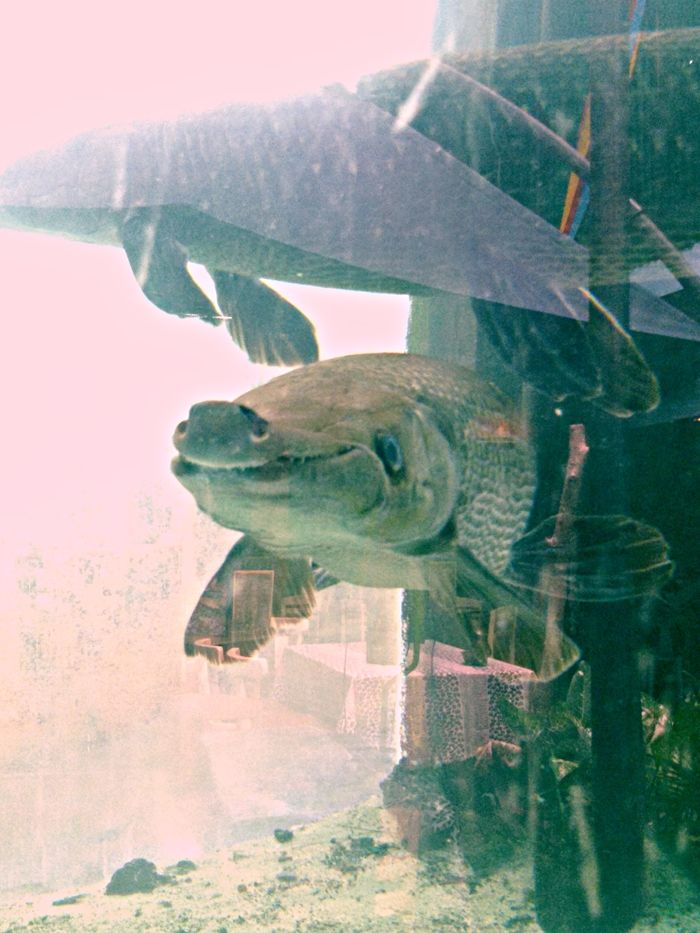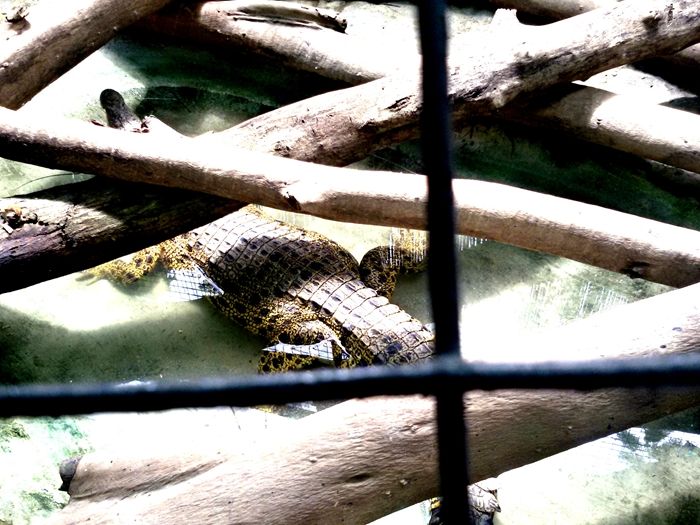 *PHILIPPINE CROCODILE - Also known as the Mindoro Crocodile of the Philippine freshwater crocodile is one of the two species of crocodile that are found in the Philippines. The other is the larger Indo-Pacific crocodile or the saltwater crocodile.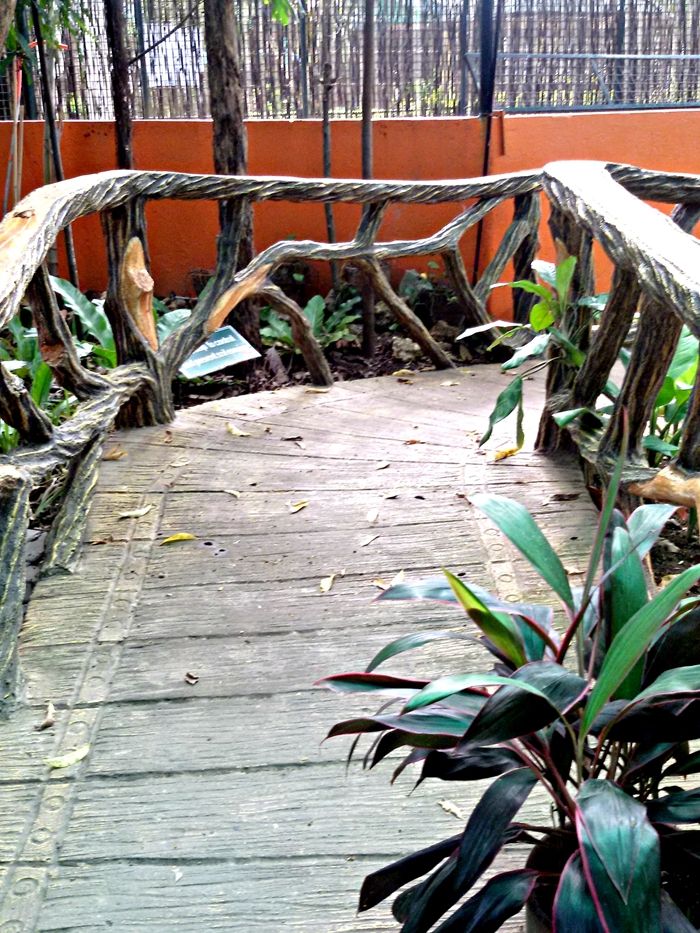 Above is their bar counter and below is a friendly reminder.
Overall, the experience was good enough for Reiko to see what I wanted him to see in real life. He usually just sees these sea animals on videos so Php50 entrance fee was fine.
I was more of scared upon seeing the snakes and the crocodile. Mind you, just taking a photo of them and looking at them now is really like going out of my comfort zone. I feel the hairs at the back of my neck standing in fear.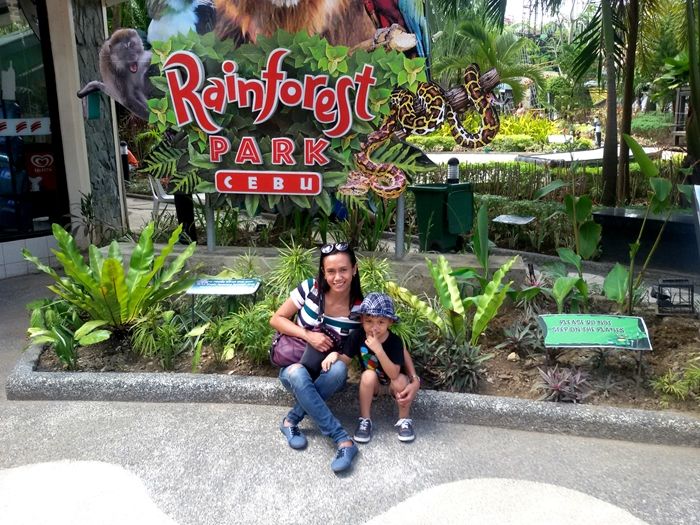 Up Next is the Aviary which we enjoyed more than the Oceanarium. :) They also have an Adventure Jungle that I want to try but I'm too old for it and Reiko is too young for it. Boo.
---
Visit their website for more information about the rates.
F. Cabahug St. (Ayala Access Road)
Panagdait, Mabolo, Cebu City
(032) 260 7012
(032) 260 7058