I don't have my digital camera anymore and I'm not sure if it will still find its way back to me. But even so, I'm quite content with taking snapshots using my Android phone.
Like what I mentioned before, I'm definitely not a pro in taking photos and I don't have the best camera. But like what I always hear and read from the experts, the best camera is exactly just the one you have and so I'm making the most out of my trusty phone camera, hoping that it doesn't get sick of me! LOL
The Front Yard
See photo above. The only reason I refuse to move to a house closer to the workplace or to the city is THIS. I don't want to trade this kind of environment. Trees. Plants. Fresh air. The wooden bench. I'm fine with traveling an hour to work but I have to come home to THIS. Definitely not a polluted environment. Our house in my hometown is very similar to this too. You can tell I really dig this kind of life.
Mother and Son
Reiko is the sweetest baby! Only that he isn't a baby anymore (but he's still my baby). He actually held my hand like this and I thought it was such a sweet gesture from a tiny creature like him. Took a snap with the heart as the backdrop (our freedom wall).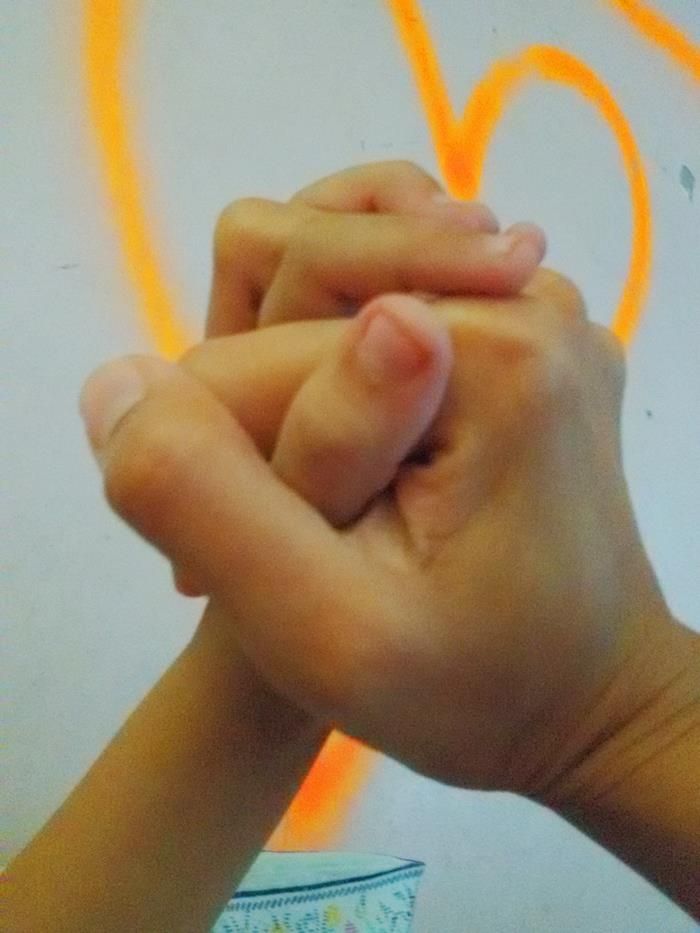 Chocolate Pinipig
Pinipig - immature glutinous rice that is harvested and pounded into what look like light green flakes (thanks wiki!). After eating siomai for lunch at work, we grabbed this at 7-11.
What's Up
So I wake in the morning and I step outside and I take a deep breath and I get real high.. and I.. scream at the top of my lungs, what's going on?
By 4 Non Blondes. LSS! I was singing it anywhere for this past few weeks and I couldn't get it off my head. Crazy! While I was waiting for my office friends outside the office, I snapped a photo while singing to myself.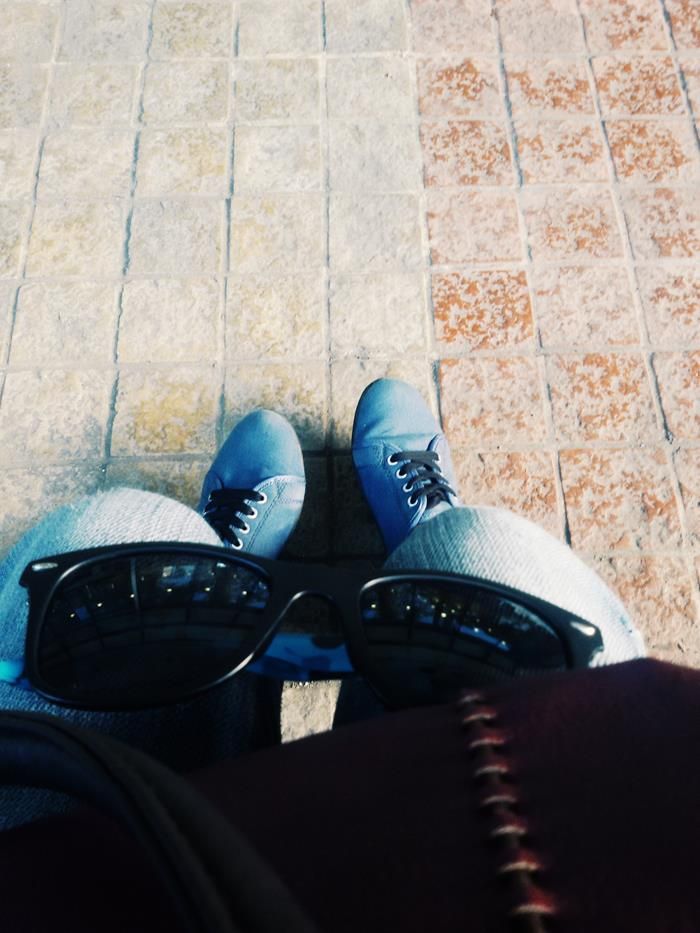 The Water Pump
We call it poso. I call it vintage or classic as not a lot of households still have this because, technology. It's particularly helpful during crazy times when we suddenly run out of water! We don't get our drinking water from it though.

Any last song syndrome this week? :)
Stay happy! ♥