I always say that having a time alone is essential for myself - my mind and my soul. It gives me a chance to ponder on things even just for a while.
"Aloneness" is beautiful. I used to be always scared when I'm alone. Sometimes I still do. Most of the time, I think of it as a privilege. Because, with a toddler and a demanding job - time alone can be a luxury.
I rarely visit our office's penthouse and when I do it's really because I just want to relax. So here are my favorite snapshots.
Good Morning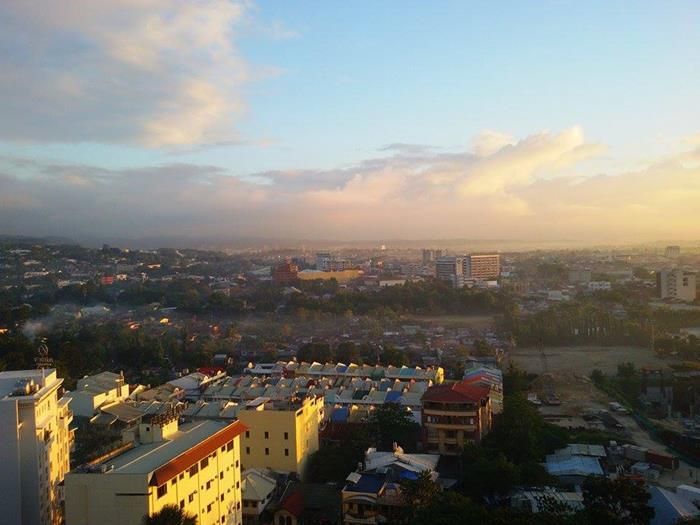 Left Side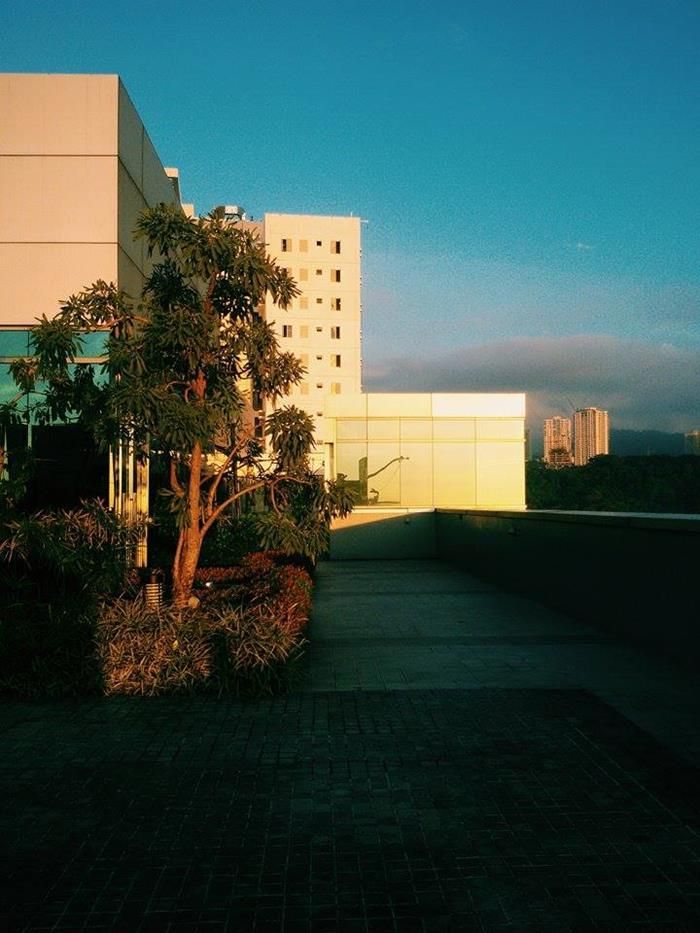 Buildings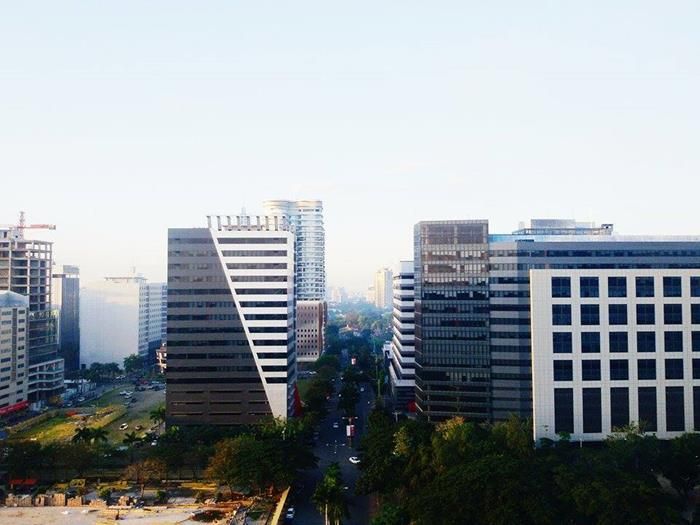 White Bench
---
Mornings are most likely crappy for us - that's if you're not a morning person. Sometimes I am. Sometimes I'm not. Because I work at night, I appreciate quiet mornings a lot. It means end of work day for me but it also means start of the day for my other tasks (read: motherhood).
Do you love mornings?
Stay happy! ♥