Last week, most of the bloggers I know talked about compassion. It was called
1000 Speak
wherein a group of 1000 bloggers, writers, and artists around the world speak for compassion.
I'm sure it's never too late to write about it so I decided that last week's theme should be COMPASSION.
I must be living under a rock because I didn't know there's something going on like that -- which brings me to the fact that we need to get the message out there all the more. I've read so many compassion stories though. They were all very inspiring! Some even brought tears to my eyes.
It's true that the world is very beautiful. It's also true that it can be a very hurtful place to live in. Violence here, there, and everywhere! Why don't people just co-exist peacefully? I really hope it's just as simple as that. But the truth is that it has gotten out of hand.
It's a butterfly effect! The small things that we do for and to the world - whether good or bad - has an impact to humanity. Right? If we choose to be compassionate and kind.. and empathetic, there's a huge chance that this world will be a better place to live in.
I'm not here to preach about compassion. I myself have done and said mean and unkind things. I'm not proud of it but I'd say by admitting to myself that I've done and said something wrong and asking forgiveness, I free myself from guilt so that I can start moving on and do something good from there.
I have a feeling that for us to incorporate kindness and compassion in our day to day lives, it has to be our culture, our way of living. Understanding what others are feeling even though we're not in the same situation as theirs helps us to be compassionate. So I believe this adage - seek first to understand before being understood.
Uncle
At the beginning of the year, when we were on our flight back to Cebu, I can remember a random act of kindness by a total stranger. We bought tuna fish on our way to the airport and of course our bags were already packed so we just estimated the weight and we thought that it was just enough for our check in baggage.
We were lining up at the check in counter of the airport when we were told that we exceeded our baggage limit so it's either we pay the extra or we remove some of the things from our luggage. Removing some of the things seemed like the better option (no matter how inconvenient it could be plus a whole lotta people were waiting in line too) because excess baggage can be pretty expensive.
All of a sudden, the man behind us proactively offered his 15 kg worth of check in baggage so that we don't have to pay or even remove some of our things. It was actually way too much! We didn't need 15 kg but he said that he's only bringing a hand-carry bag. Alas, my fate in humanity was once again restored! At least. I couldn't stop thanking him at that point.

Flashback to our flight from Cebu, I remembered my husband let an elderly foreigner go ahead of us in the check in counter even though we were there first. The reason was obvious but I was already a bit irritated because I was carrying a heavy bag and I had to run around for Reiko so I wanted to be checked in right away so we could all sit and rest. However, I thought that it was just the right thing to do.

So when that stranger man offered for us to use his baggage limit, I felt like it was the universe's way of telling us that what goes around comes around. And I really believe that! We didn't ask for it but it was given!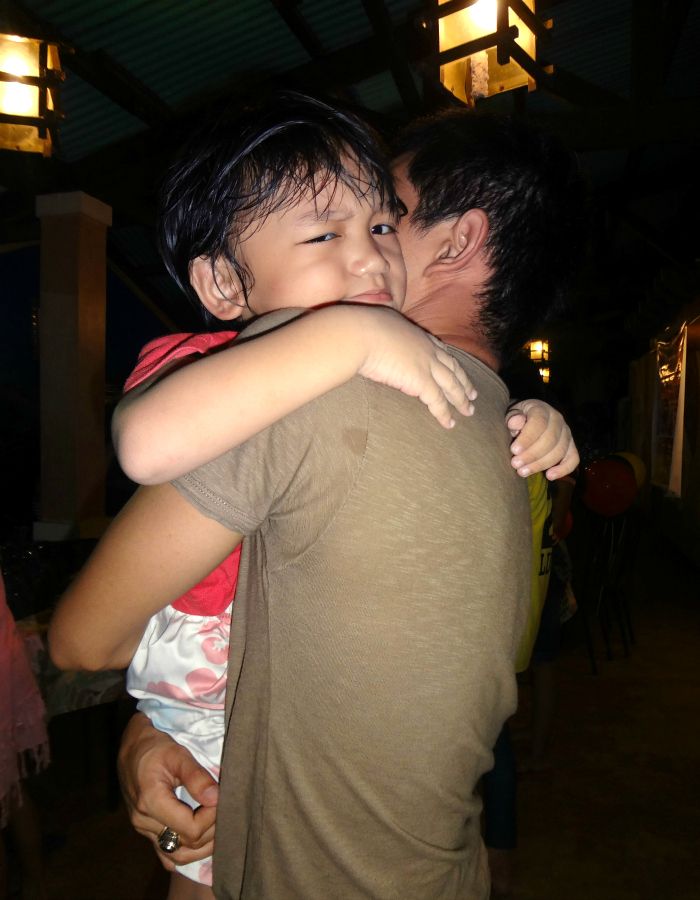 Ringo The Dog & Potato Fries
So when was the last time I did a random act of kindness? I can never truly remember. I just hope that most of the things I do in my everyday life - motherhood, my corporate job, blogging, writing - have somehow inspired others even in the smallest way possible.
I've read somewhere that empathy is the highest form of knowledge. You may agree or not. I believe it's true because when we empathize, it's the only way we can see others' situations in ways that others may not or cannot. It's one of the best ways for us to walk on other people's shoes. We may not cry when they cry (that's sympathy) but we understand so that we can sincerely lend a helping hand.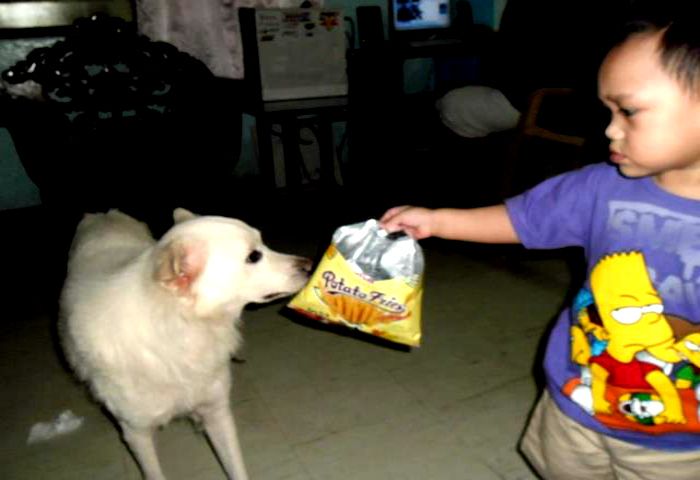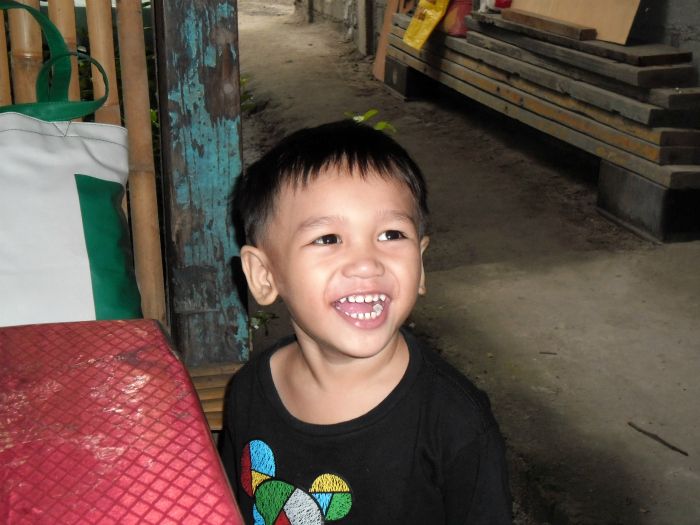 Let's all spread the message of compassion and kindness.